HTC One X, the quad core phone that everyone's talking about may come with a mere Beats Audio branding on the back and normal headphones, but in Romania it's not quite so, as we learn from the Mobilissimo Forum. It appears that local carrier Vodafone Romania will bundle Beats Audio headphones with the device.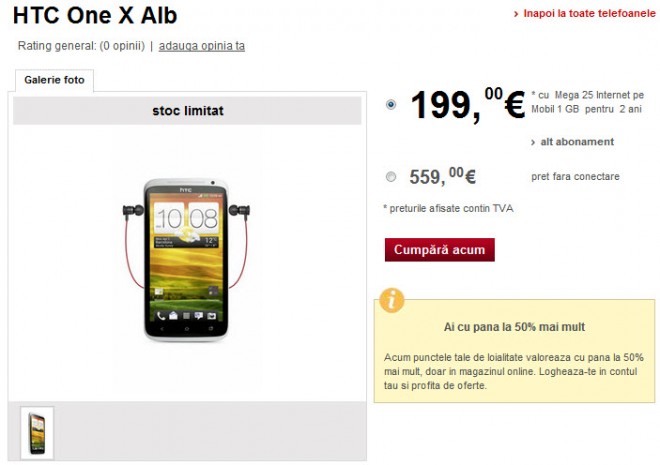 The handset has been reviewed here at GSMDome.com this week and we found its audio capabilities mediocre, but maybe with these headphones it will be cooler. I wonder what other carriers in Europe or on other continents will continue this special offer and just in case you're wondering, the smartphone costs 199 euros with a 2 year contract and 559 euros without one, on Vodafone Romania. Vodafone also publicly announced and confirmed the special offer both for the white and black One X models.
This may be somewhat of a selling point for some users who crave for top notch audio quality and regret that the speaker on the One X is not that loud or clear. Anyway, you may want to look out for other Vodafone branches, since they may start offering the same deal soon. Let me remind you that this is the HTC One device with a 4.7 inch 720p display, quad core Nvidia Tegra 3 processor, 8MP camera, 32GB storage and Android 4.0 + HTC Sense 4.0.