Some lucky French dude managed to get his hands on the HTC One X, the famous quad core smartphone ahead of the launch date of April 2nd (as announced today). It's the guys of HTCHub we've got to thank for this first unboxing and there's even a HTC One S present on the scene, for a thickness comparison.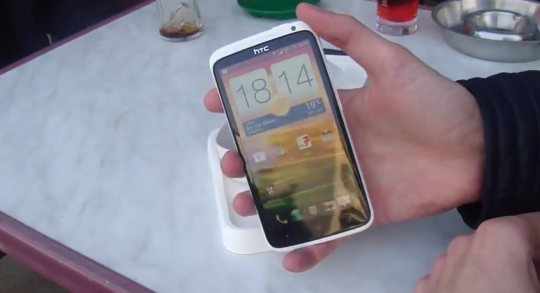 In China and some areas of Europe the handset will come unlocked on Monday April 2nd. The HSPA+ version of the handset sets you back 599 euros, translating to about $800. This Tegra 3 handset features a 4.7 inch 720p display, 1GB of RAM, Android 4.0 ICS, HTC Sense 4.0, an 8 megapixel camera (f/2.0), aluminum casing and 32GB of onboard memory. There's also a tiny metallic key in the package, used to open up the microSIM tray of the handset, much like in the case of the iPhones.
This is a beautiful premium phone and the One S is also a hot looker. With a price drop or decent carrier offers, I could see these models performing well, especially since HTC hasn't launched anything interesting in stores for the past half year or so. I don't really count the Sensation brethren and Rhyme as novelty, mind you!