HTC Rezound is a rebranding for the long time rumored HTC Vigor, that will come in a couple of weeks courtesy of Verizon. This is supposed to be HTC's first HD display phone and yet another 720p model from a major player in the handset biz, after the LG Optimus LTE and Samsung Galaxy Nexus.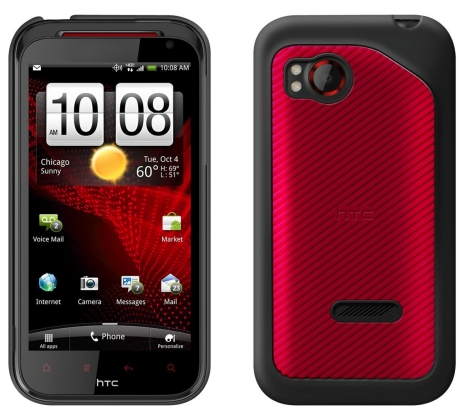 Packing 4G LTE connectivity, the Rezound will use a dual core 1.5GHz processor and rumors say that it will be launched around November 10th. Another thing pointing to the close launch is a fresh leak that includes accessories, such as the cases shown in this article. These images confirm that the Rezound is exactly the Vigor model that was leaked back in September.
There's another theory going round, that involves the date October 4th, mentioned on the phone's display. Supposedly Verizon was going to launch the Vigor/Rezound on that date, but the debut of the iPhone 4S made them push this product to a later debut, in order for it not to be surpassed in popularity by the Apple product.