Although it would be odd for Huawei to already prepare a fresh flagship, after they dazzled us with the Ascend D2 at MWC 2013, it's exactly what they're doing right now. A recent leak through multiple Chinese websites has shown that Huawei is preparing a fresh flagship that will take on the likes of the Samsung Galaxy S4.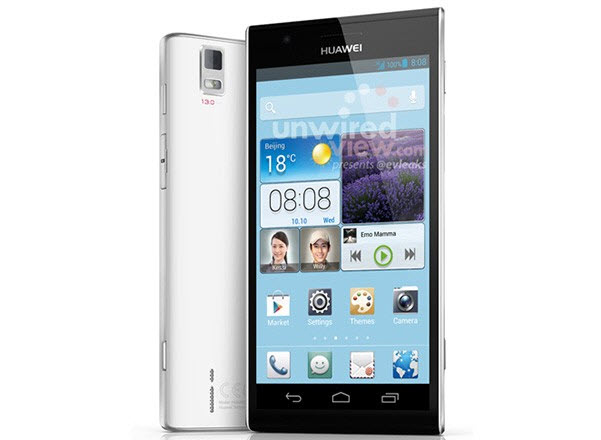 The new Huawei flagship comes with a next generation 1.8 GHz K3V3 quad core ARM Cortex A15 processor, Mali T604 GPU and 2 GB of RAM. There's also a 4.9 inch 1080p display on board, as well as a 13 megapixel camera and a 2600 mAh battery. All of that is crammed into a 6.3 mm package, making this handset one of the thinnest smartphones ever.
Rumors place the debut of the product sometime in April, which is strange, since it would cannibalize the Ascend D2 and even the P2. The rush here is caused by the arrival of the Galaxy S4 and if Huawei pulls out a flagship that's thinner, has good specs and it's cheaper than the S4, they may have a shot of taking a portion of the market.