You may have noticed we did raving reviews of the Huawei P10 Lite and P9 Lite (2017) and I feel that the Huawei Mate 10 Lite could have followed in their footsteps. There are some compromises though that Huawei tried in order to open up its Lite segment to bigger phablets. The device is priced at $399 on Amazon and we detailed it below in a video and text review. People know this device under a ton of names, including Maimang 6, Nova 2i and Honor 9i.
Mate 10 Lite debuted last fall, as part of the Mate 10 triplet, or quartet, if you also include the Porsche Design model. We already reviewed the Huawei Mate 10 Pro and found it as a refreshing alternative to the Pixel 2 XL and Note 8. Compromises were also done there. Huawei Mate 10 Lite comes with a pretty premium design for a device called "Lite" after all.
It's got a metal unibody case, which doesn't compromise on build. It's got a 5.9 inch diagonal, 18:9 aspect and its waistline is 7.5 mm. It's slimmer than the 7.9 mm Mate 10 Pro and clearly slimmer than the Mate 10 and its 8.2 mm. The weight is 164 grams, which is great for a 5.9 incher and also 14 grams lighter than the Mate 10 Pro. The antenna cutouts are pretty big, not exactly sexy and the flash smack dab in the middle of the antenna isn't appealing.
We've got a 2.5D glass panel upfront, the grip is quite OK and I'd say that the device sits OK in the hand, even in spite of the diagonal. We are still dealing with a wide and long machine, which is hard to use properly with a single hand. Buttons provide good feedback and the camera kind of protrudes in annoying manner. Overall I'm happy with the design, but the lack of waterproofing is a bummer.
Huawei Mate 10 Lite packs a 5.9 inch IPS LCD panel, which is able to show 16 million colors, on a 2160 x 1080 pixel resolution. The pixels have a 407 ppi density and the aspect ratio is the already famous 18:9, which this model kind of inaugurated for Huawei. The preinstalled video player offers a Pop Up Play option and also options for playback speed and acoustics.
The viewing experience involves wide view angles, mid level brightness, also mid level contrast and the colors are rather washed out. We put the display under the microscope and saw RGB Stripes pixel arrangement. We also used the luxmeter and achieved 294 LUX units, a bit below our expectations, to be honest. It's placed on the 195th spot from all the models we've tested, which is not flattering.
It may be superior to the ZTE Nubia Z11 Mini and LG G Flex 2, but it's also inferior to the LG G3, Huawei P8 and many, many more. Just as a comparison, the Xiaomi Mi 6 has double the brightness. Display Settings include aspect ratio for a variety of apps, viewing mode, text size, Eye Comfort (removes blue light) and a color pallete, letting you pick a hue.
I'd say I was a bit let down by this screen. As far as the rest of the hardware goes, we receive here 4 GB of RAM, 64 GB of storage and a Kirin 659 GPU, an octa core unit clocked at 2.36 GHz. There's a Mali T830 MP2 GPU, and a microSD card slot as well. Back to the 64 GB of storage above, only 48 of them are up to play with. I'd say there's no lag here, the functioning is spot on and apps start up fast.
Even bigger app queues will not give problems. We also played games, with Riptide GP Renegade looking fine and offering great frame rate, textures and lighting. We also did benchmarks, surpassing Huawei P9 Lite (2017) in AnTuTu 6, but staying below the Xiaomi Redmi 4 and Huawei P10 Lite, only by a bit. In 3DMark Sling Shot Extreme we scored below the Sony Xperia XA1, Huawei P10 Lite and even the P9 Lite (2017), so the GPU doesn't quite impress.
Huawei Mate 10 Lite was also tested in GeekBench 4 Multi Core, in which we scored above the Xiaomi Redmi 4, but also below the Xperia XA1 and Huawei P10 Lite. At least we beat the Huawei Nova. We also did a temperature test and went to 34.3 degrees Celsius in GFXBench and 36.3 degrees after running Riptide GP Renegade, so there's no overheating here.
Time to see if the battery is any good! So, we are dealing with a pretty solid choice of a 3340 mAh unit, which is superior to the Huawei P10 Lite and P9 Lite (2017)'s 3000 mAh unit. On paper we're promised up to 20 hours of talk time and up to 550 hours of standby. We leave paperwork behind and judge according to our own test. Thus, in the HD video playback test we achieved 8 hours and 25 minutes, which is OK, but not more, no record breaker for sure.
It may be superior to the OnePlus 3, but it's inferior to the Huawei Honor 5X and waaaay inferior to the 14 hours and 31 minutes of the Huawei Mate 10 Lite. We also did PCMark, which gave us a modest 6 hours and 28 minutes, placing the handset on the 102nd spot all time. It still beats the Huawei P10 Plus and Motorola Moto M, but scores below the Huawei P10 and P10 Lite, plus the Huawei Mate 10 Pro.
Charging is quite reasonable, at 2 hours and 28 minutes, pretty solid, since it beats the Huawei Honor 4X and Huawei P8 Lite. Step by step charging is another thing we usually do, so after 5 minutes we were at 8% and after 15 minutes at 17%. After 30 minutes we were at 30%. One hour means 57%. Battery Settings are rather typical, with "Keep WiFi on During Sleep", Power Saving and Ultra Power Saving. We can also decease the resolution if need be.
Not a very impressive battery, I'd say. Now let's see if the acoustics are any good. Huawei Mate 10 Pro had excellent, capable speakers, stereo ones, but those are gone from the Mate 10 Lite. This one only offers a singular speaker at the bottom, next to the USB port. You won't cover it easily in landscape mode, even with chubby hands. Huawei's preinstalled music player doesn't offer an equalizer, sadly.
At least we have one in the Play Music app. As far as the actual experience goes, we've got a back side that doesn't vibrate, high notes which are well heard, the bass is OK and the voice is well rendered. Volume was high enough for my preference. There's an audio jack here and FM radio too. The bundled headphones aren't quite premium, they're made of rigid plastic and they lack in bass. The volume is rather OK I'd say.
Alas, we did find an EQ, but it's hidden in the Settings and has to do with music genres, 3D acoustics, channels and more. We also did a decibelmeter test and achieved 84.1 dBA upfront and at the back, with our typical acoustic sample. The result is pretty good, superior to the Galaxy J5 (2017) and Huawei P10 Plus. It's below the Samsung Galaxy A3 (2017) and Xiaomi Redmi Note 4X.
We did much better in the Riptide GP Renegade test, reaching 97.1 dBA, a nice achievement. It beats the Google Pixel 2 XL and HTC U11, so it's clearly doing fine. Samsung Galaxy J5 (2017) and LG Q6 are a bit better though. Time to check out the camera!
Huawei Mate 10 Lite brings forth a modern trend: putting 4 cameras on a phone, two at the back, two at the front. This phablet opts for a 16 MP and 2 MP back sensor, while upfront the combo pairs 13 MP and 2 MP. The main back sensor has F/2.2 aperture and the front one F/2.0. The secondary cameras handle image depth capture and creating the Bokeh effect.
We get a front side LED flash aside from the back one. The camera UI is pretty much the same as we saw it on the Huawei P9 Lite and P10 Lite. The app is pretty snappy, in picture taking and focus. Modes available here are as follows:
Moving Picture
Portrait (Bokeh)
Wide Aperture
Pro Photo
HDR
Night Shot
Panorama
Light Painting
Time Lapse
Slow Mo
Filter
Effects
Watermark
Audio Note
Document Scan
RAW capture is also here and options for saturation, contrast, brightness, white balance, focus, exposure, shutter, ISO, metering, so there's a lot to mess with. Beauty is also an option. You can also take Bokeh selfies, by the way.
We have a full day time gallery for you, as usual and it includes day time shorts for starters. I have to say that colors aren't half bad, being pretty realistic. Clarity is OK, but th shots were a bit dark. It's true that it was also a very cloud December day.
The selfies have too much Beautification, so I recommend you keep it off, for better selfie captures. I like the selfies actually, with their skin and hair texture, plus clothes texture. I feel that the device follows the Huawei Nova legacy, selfie-wise. Nova was a selfie phone, actually, so it makes sense.
Back to the main camera, we did experience some washed out shots every now and then, not quite flattering even in comparison with the P10 Lite and P9 Lite. Contrast improves with HDR a bit. The key to avoid blurred shots is being patient and letting the camera focus properly. Closeups were great and Bokeh shots were OK, I guess, when the Bokeh isn't too much.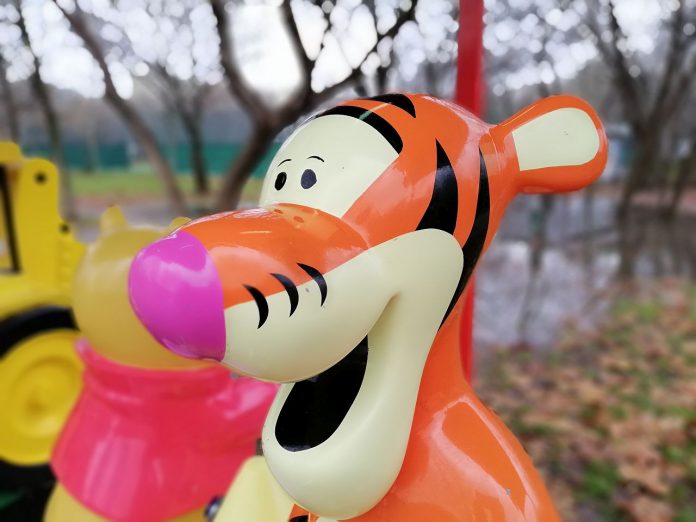 Wide aperture lets you refocus after the shot and choose which object to focus on. This functionality and capture was available even back in the days of the Honor 6, so I'm not very impressed. The colors were really, really good and the details aren't bad in the landscape shot. Thus, seeing that the zoom is solid didn't surpris me. Panorama had an OK resolution of 9856 x 2304 pixels, especially for a midranger.
We caught some lovely rain drops on some of the closeups by the way. The Portrait captures are far from the Portrait functions of the Pixel 2 XL, but the selfie Portrait is pretty damn close. Skin texture is the primary appeal of selfies here. Overall, the Mate 10 Lite provides an OK midrange camera, pretty close to the Huawei P10 Lite level.
The colors are on par with the Xperia XA1 and the details aren't bad. I also feel a slight bump up from the Xiaomi Mi A1, in similar weather conditions.
In low light conditions once again we experienced some blur, but the flash is solid. I felt some of the shots were a bit too red, orange even. Some fog and yellow hues appeared now and then. Halos are big, but not huge. When you're close to the street lights, the halos are OK. Bokeh was underwhelming at night, but at least we still have the details and clarity, especially for a midranger.
Some blue-ish hues appear at the top of the image, which is a bit annoying. Overall it's all OK, superior to the Motorola Moto G5S Plus. The performance is similar to the P9 Lite and P10 Lite, but the blur kind of kills it a bit.
Video was shot in MP4, Full HD, 30 FPS and 17 Mbps. Exposure change was snappy and efficient, while details in the distance are weak. Zoom drops details a lot, colors are once again realistic, but the image was shaky. The microphone isn't half bad, so audio recording during video was fine. The red hues were a bit pink even though I just praised colors above.
Things were murky and grey at times. At least there was no refocusing, like we've seen on some other Chinese B brand phones. Stabilization is rather poor, electronic one of course. I'd say this handset cam film like the Moto G5S Plus from Motorola, so at least there' sthat. It's clearly no Xperia XA1 and no Zenfone, not even the 3, plus I feel it's closer to the P9 Lite than the P10 Lite.
In low light conditions, the videos kept their figures, 30 FPS and 17 Mbps and all. The results are underwhelming: shaky, foggy, some grain, but the hue was well calibrated. Acoustics were fine, halos were big and object tracking was fine. Lighting isn't bad and I found that there's not too much yellow here, compared to the usual night time capture.
Zoom is so-so, there's a bit of random blue hue when panning and I feel that the video capture is in line with the Huawei P10 Lite in low light conditions.
With the camera done and feeling like a small evolution from the P10 Lite, let's talk about the web browser. We used Chrome, which is rather fast, but it achieves modest results in benchmarks. Input is done via Swiftkey, which is preinstalled.
On the connectivity front, we've got a dual SIM setup, 4G LTE Category 6, which means up to 300 Mbps in download. There's WiFi b/g/n, Bluetooth 4.2, GPS, Glonass and there's no NFC here, somehow. No trace of infrared emiter, sadly.
Huawei also chose to leave out the USB Type-C here and gave us the classic microUSB 2.0 with USB OTG. When it comes to calls, we found the Speed Dial and Pocket Mode. The volume is OK, but I found things hugely loud. We also did a SpeedTest, achieving 50 Mbps in download via WiFi and 25 Mbps for upload. In 4G We achieved 102 Mbps in download and 47 Mbps in upload. I expected it to be a bit higher, especially in real life.
Time to talk software kids! There's Android 7.0 Nougat here with EMUI 5.1. The experience is similar to what we saw on the Huawei P10 and Mate 9. The App drawer can be put on or off. Multitasking happens via carousel and split screen. Pinch the screen and you'll trigger the wallpaper, widgets (some of them stock). You can set transitions, layout, shake, change badgets, loop and more.
The icon colors are more matte than glossy or vivid. The dropdown area includes notifications and Quick Settings, including the versy useful Screenshot feature and Huawei Share. We also got into Settings, messing with the navigation key and the fingerprint scanner. It lets you touch it to take a picture, answer a call and stop the alarm. Swiping and sliding is available for thw browser and gallery.
The fingerprint scanner has a 10 step setup and has a very fast screen unlock, unexpectedly so I'd say. Other functions from the Settings area are: virus scanner, floating dock, voice control, motion control, one hand UI, gloves mode, DND, cloud and App Twin (Facebook). There's also a Simple Mode here. The preinstalled apps list includes 53 names, like Booking.com, Calendar, Health, Instagram, HiGame, Notepad, Phone Manager and Themes. I could do without the preinstalled games and some of the apps, though.
And now it's time for the verdict, so here are the Pros and Cons.
These are the Pros:
solid design
OK performance
good audio
loud
OK video playback for the battery
good colors in pictures
solid selfies
fast fingerprint scanner
good Portrait capture
And the Cons:
pricier than the P Lites
not waterproof
low brightness
mid level battery
poor stabilization
slow WiFi
no 5 GHz WiFi
no Android Oreo
bloatware
Huawei Mate 10 Lite is basically a bigger Huawei P10 Lite, with more or less than same performance and the same camera performance. It adds some Bokeh action and makes some compromises, like the display, some parts of the battery and WiFi. I'd use it for indoor gaming, selfies, music listening and some pics. The device shows that Huawei makes compromises too, not just B brands from China. At least theirs are not dealbreakers…
Still, I'd probably pick the Huawei P9 Lite (2017), if the budget was factor number one.  You can get the Mate 10 Lite here.