Here we are finally with the Huawei P10, a week after its announcement. We've just unboxed the device in the video below and also had a few days to get cozy with it. This flagship is the follow-up to the excellent P9 model, coming with a more rounded design and keeping the Leica tech on board. This time it actually gets more Leica technology. This phone is priced at $690 and detailed below.
It's got an original packaging, with a magnetic system and it opens up pretty much like Iron Man's armor, if you want a comparison. Inside we find a metal key, case, manual, headphones, USB Type C cable and charger. The biggest visual change here is the placement of the Home button below the frontal glass panel. This button also serves to replace the capacitive ones, so a short press on it equal "Back" and a swipe to the side equals "Recents".
You can also use virtual buttons, if you want. This handset is very slim at 6.98 mm in thickness and incredibly light, at 145 grams. It's actually lighter than it seems on paper and it felt like a toy in my hand. This smartphone uses a 5.1 inch Full HD screen, a Kirin 960 CPU and 4 GB of RAM. It also provides 64 GB of storage and comes in a variety of colors, like blue, white, black, gold, silver, rose gold or greenery.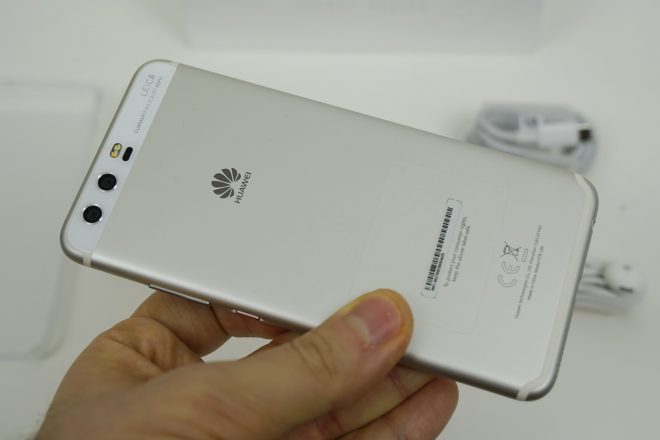 As far as the camera goes, we've got a dual Leica unit at the back, with a 20 MP monochrome sensor and a 12 MP color one, the latter also having OIS. The camera also does PDAF, laser focus, continuous autofocus and depth autofocus, as well as hybrid 2X zoom. This time we also get a Portrait mode, that triggers a Bokeh effect on the front camera, an 8 MP shooter.
This phone comes with a 3200 mAh battery and after playing with it for a few days, I have to say it's already an upgrade from the Huawei P9. This device has an USB Type C port and a metal case, with unibody design. It runs on EMUI 5.1 on top of Android Nougat with a new Highlights feature in the Gallery, improved memory management and a new calendar.
The device looks promising from what I've seen so far and it looks like a more rounded P9, with a more potent camera and extra battery. We'll be back with a full review soon.