How about giving everyone an NFC phone at a low cost? Such an affordable model is the Huawei Sonic, a handset that costs 150 euros and comes with Gingerbread and NFC support. This model is pictured below and previewed in the video after the break.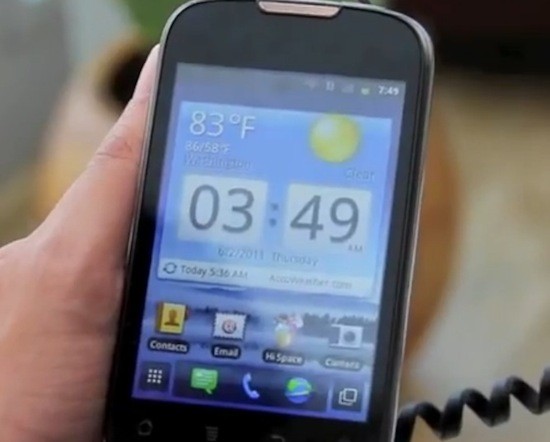 Huawei Sonic packs a customized UI with 3D-like effects when switching from one screen to the other. The display on this model is a 3.5 incher with VGA resolution and its specs include 256MB of RAM, 512MB of ROM and a microSD card slot. At the back there's a 3.2 megapixel camera with no flash. The handset weighs 120 grams and it will be sold under the name T20 by Turkish carrier Turkcell.
No info on the exact launch date or when it will leave Turkey, but I'm guessing that you'll get it before this fall.