If you're not happy with the likes of Swype, T9 or even the standard iPhone keyboard, there's a new alternative in town. The BlackBerry 10 OS virtual keyboard is actually pretty cool, once you get to know it. Now, iOS developer Mario Hros has come up with the Octopus Keyboard, a new way of input for the iPhone, that's borrowed from the BlackBerry 10 OS.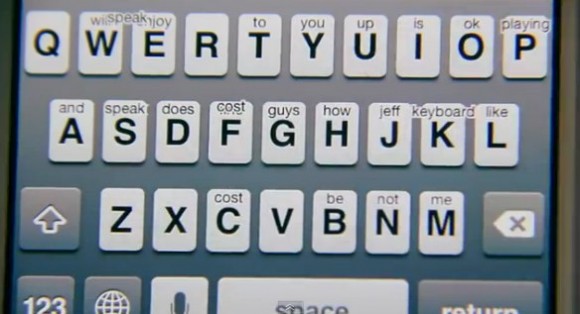 This custom iPhone keyboard gets the auto prediction system from RIM, the one that was shown at BlackBerry World 2012 and the one you can watch in action on an iPhone below. This gesture-based UI makes its way to iOS and in case you're wondering how RIM came up with such a wonderful thing, they were for a long time the makers of the best QWERTY devices on the market and they used that expertise to create a virtual array of keys plus a nifty input system. Instead of queuing words in a line above the keys, they make the words hover around the user's fingers.
As shown in the video below you can access the needed words with a simple swipe, for faster typing. Octopus Keyboard has its very own completion engine, that learns new words as you enter them. It works with any input language with key input, although there are some issues in this beta version, especially when it comes to auto punctuation and auto capitalization. The full release till take place on May 20 and right now you need a jailbroken iPhone to make it work.