LG couldn't wait till MWC at the end of this week and unveiled 4 new midrange phones for people on a budget. The list includes LG Joy, Leon, Spirit and the 5 inch LG Magna, all of them shown below.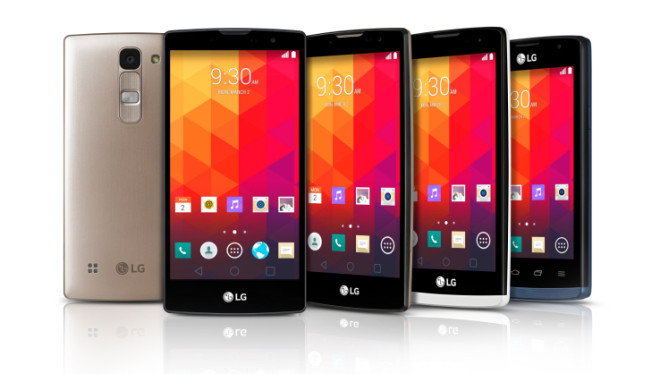 Of course, we're expecting more novelty than these at MWC, but let's not digress. LG Joy is a 4 inch phone, while Leon opts for a 4.5 inch screen and Spirit is a 4.7 incher. Each of them comes in 3G and LTE versions and the 3 larger units include 1.2 GHz processors in the 3G versions and quad core 1.3 GHz units in the 4G versions. Android 5.0 Lollipop is preinstalled and the biggest variation between them is the camera resolution and battery capacity.
LG Magna, Spirit and Leon rely on 8 megapixel back shooters, that drops to 5 MP on 3G models. Magna has the best front camera, a 5 MP unit, while Spirit relies on a 1 MP shooter and Leon on a VGA cam. Joy is the most entry level unit of the quartet, with a 1.2 GHZ quad core or 1.2 GHz dual core CPU, a 5 MP back camera and a VGA front shooter.
The standout feature of the newcomers is the hand triggered gesture shot to take selfies. There's also "glance view" for notifications. No idea what the prices will be just yet.
via Techcrunch