LG has been doing some product placement for its G-Slate tablet lately, but not in sci-fi motion pictures, like Nokia did with Tron and Star Trek, but rather using semi-celebrities. We've seen the G-Slate in K-pop artist Seungri's video and now here it is again, in a MysteryGuitarMan video you can watch below.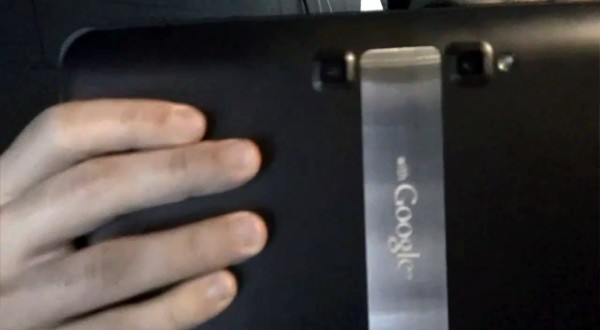 This time, instead of a short glimpse at the slate, we can see a close-up, that reveals a metallic strip, separating the cams and the "with Google branding". A look at this back side of the Android 3.0 Honeycomb device reminds us of the LG Optimux 2X and also we've spotted a single LED flash, that could perform rather well when taking pics.
Engadget found some mysterious connectors at the bottom of the G-Slate, most likely for landscape docking of the unit.