LG's starting to break down records in all the fields it can, first by launching the first handset with a 2MP front camera, LG Optimus Black, then by pulling out of the hat the world's first dual core smartphone, LG Optimus 2X. They also have the world's first 3D phone and 3D tablet in their portofolio, so it's records all the way for the company…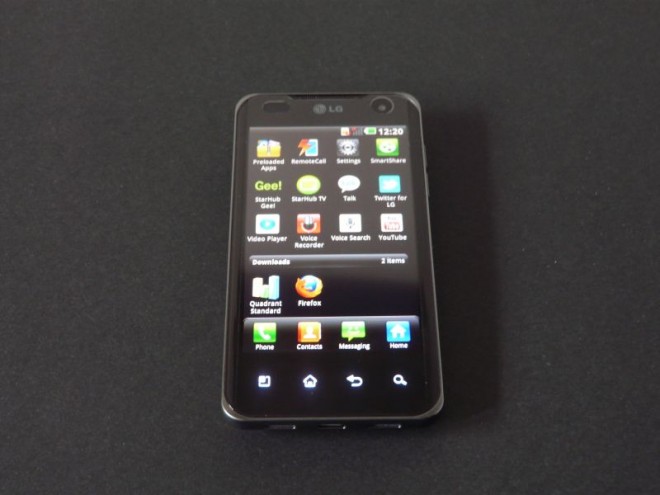 Now, we have a look at the LG Optimus 2X, unboxed here and also known as the T-Mobile G2X in the United States. Certified by the Guiness Book of Records as the first dual core phone in the world, this device was a pleasure to review. We were stunned at first to find that the handset comes with the numeric phone keypad as a default for its virtual input method. That was changed quickly from the settings menu, although it scared us for a few seconds.
Under the hood of the smartphone we find a dual core 1GHz Tegra 2 CPU, that runs Android 2.2 with LG's customized UI. The only way to suffer from lag or block the device is to start the F-Secure antivirus on the phone, but you wouldn't want to do that, trust me. Also, if you don't dig LG's interface, you can always install the LauncherPro app, like we did.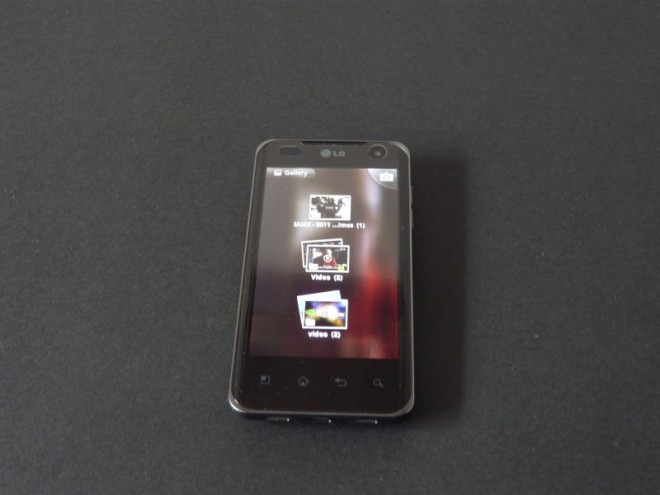 Back to the specs of the device, LG Optimus 2X comes with a brilliant 4 inch display, with a 480 x 800 pixel resolution. The smartphone weighs 139 grams, measures 10.9mm in thickness and packs 8GB of internal memory, plus 512MB of RAM. Connectivity-wise, you get WiFi 802.11 b/g/n, Bluetooth 2.1 and HSDPA reaching 10.2MBps.
You can also use the phone as a WiFi hotspot and stream content to television sets via DLNA. As far as the camera is concerned, you get an 8MP sensor, with autofocus, LED flash, geotagging and support for 1080p 24 fps video capture. You can also do 720p capture at 30 fps and we were really pleased with the result of the filming experience.
LG also supplies a HDMI cable with its product, so you'll be able to watch those HD clips on the big screen, if you want to. More info about our experience with the dual core smartphone can be found in the review, but we have to tell you that this is a pretty good device, especially if you can get it on a low price, or on contract.