LG Optimus Black was already reviewed by us here and now it's the time for the rest of Europe to get it. Available on pre-order in many areas, the 1GHz smartphone will come to 50 different countries this month. The device's main appeal is the very bright NOVA display, coupled with a powerful CPU and slim design.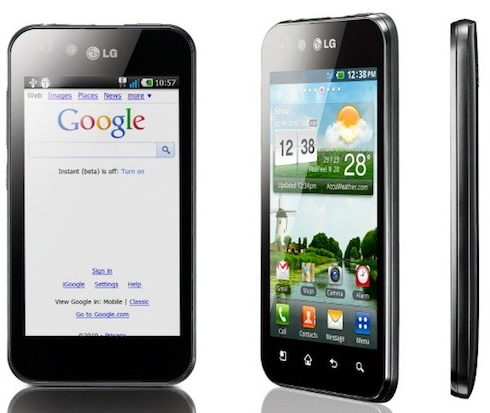 Actually, this handset is even slimmer than the iPhone 4, at 9.2mm and its 4 inch screen produces 700 nits of brightness. LG Optimus Black weighs 109 grams, comes with WiFi Direct and a 5MP camera, plus a 2MP front camera that's a first in the industry. The Gesture UI is powered by the Gyro sensor inside, that's activated thanks to the G button on the side.
On board of the phone you'll find 2GB of internal memory and a microSD card slot for up to 32GB of extra storage. How much are you willing to spend for this beauty?