If we take the lately rumors for real, then Samsung is currently getting ready for a big launch event planned for August 12th, a day when Galaxy Note 5 is expected to be officially announced. Apparently, this time-tablet was chosen by Samsung in order to have a little boost before Apple's event planned for September when the iPhone 6s Plus will be revealed.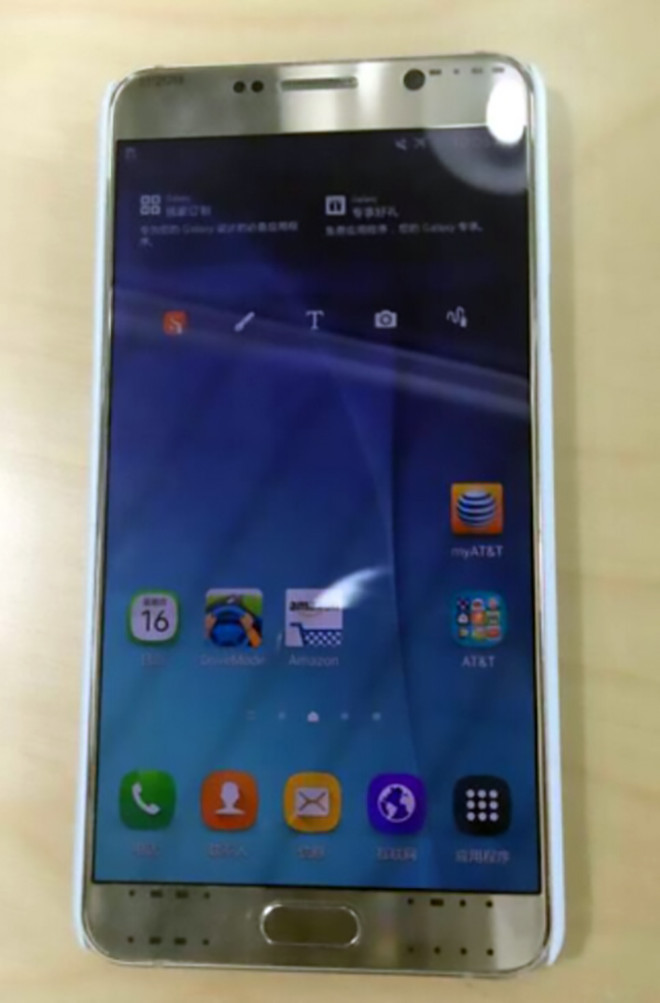 Well, today we get the chance to take a closer look on some pictures with Samsung Galaxy Note 5 in prototype variant, a device that will not differ to much to the final design. In the same time, we get to see a picture with the bottom of the device, location where the new S-Pen will be placed.
As you can see, this one can't be removed as in previous generations. Instead, the pen will be released through a system called auto-eject by doing a touch gesture on the display. Or maybe, we'll need to double-press the top of the pen in order to release it.
At the bottom there's the speaker, the 3.5 mm headphone jack, the microUSB v2.0 port and the microphone. According to previous leaks, Samsung Galaxy Note 5 will bring a 5.7 inch display with a 2560 x 1440 pixels resolution, an octa-core Exynos 7422 processor, 4 GB of RAM memory and a 16-megapixel rear camera.
via: nowhereelse.fr