Remember Lumigon and their T2 handset? Back at MWC 2012 we got friendly with the Danish company Lumigon and found out details about their project during an unofficial and casual talk. We had a video preview of the T2 here and Rikke Juul Hanson offered us a short hands on back then. Now Lumigon is back with more details.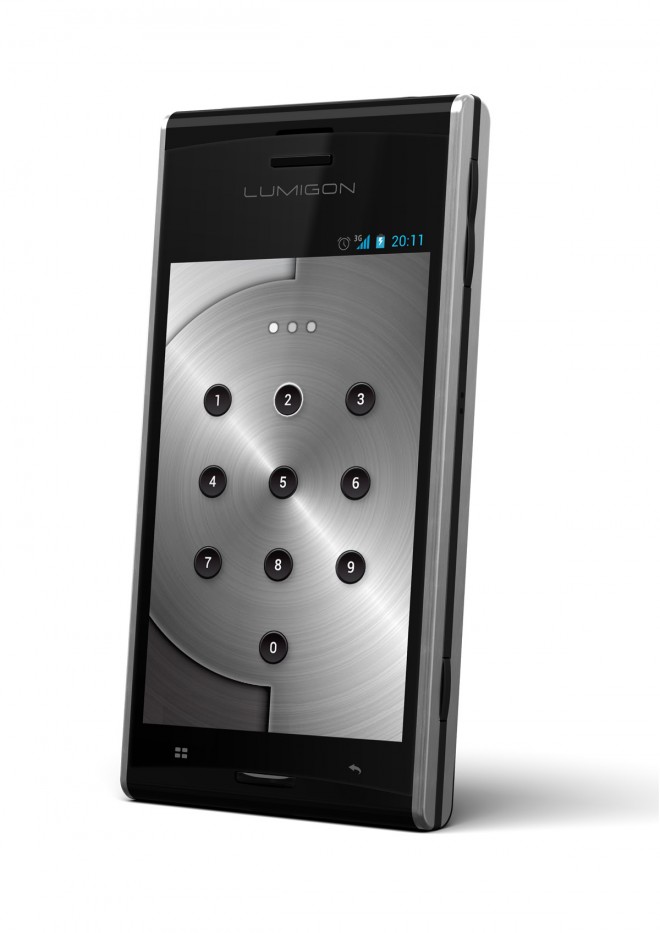 I must mention that the T2 is an elegant phone that uses glass and stainless steel for its case. Last I heard, it had a programmable button at the top, infrared connectivity and it could be used as a remote control for various TV sets. It relies on a Snapdragon S2 single core 1.4 GHz processor (unless that's changed from March till now) and it comes with a 3.8 inch display and 8 megapixel camera. Lumigon T2 runs Android 4.0 ICS with a custom UI and uses Bang & Olufsen technology, for a great audio experience.
The product will come to selected markets, starting in Europe and Asia, by the end of the summer. The price will be around 500-600 euro without VAT and when the phone arrives, it will be available in two colours: Deep Black and Cool White. It also comes with a new, digitally encrypted safety deposit box, a Vault feature. It can be used to store passwords, confidential notes, emails, texts and more. It obviously requires a special password. If the phone is lost, all personal data will be secured and backed up in a cloud service.