Meizu may have inaugurated the trend of moving antenna cutouts to the top and bottom of a device's back, but they didn't quite launch as many curved screen models as their rivals did. One new arrival of the sort happens today, as a so called "Meizu Four" smartphone gets pictured on Weibo.
Meizu already had an event last week, debuting the Pro 6 Plus model and the M3X, plus Flyme 6 OS, but they have more tricks up their sleeves. Since the Pro 6 Plus was a sort of "fall flagship" for the company, we doubt one more flagship would be coming so soon. A curved edge smartphone may just be tested internally, to prepare for the Pro 7 generation.
This series of phones was recently dismissed by Meizu officials, claiming they weren't going to launch the Meizu Pro 7 models anytime soon. This means the "Meizu Four" is possibly a 6 Series phone. It's rumored to have a Quad HD AMOLED screen, the Exynos 8890 processor inside and keep the bulk of the specs of the Pro 6. Since a newer generation of Exynos CPU is not available yet, either this model comes with the chipset mentioned above, or Meizu waits for Samsung to innovate in the field.
Or it could be just a prototype…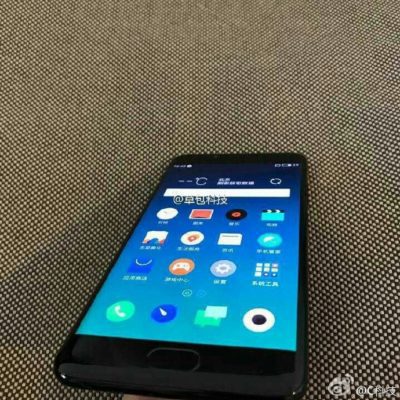 via Gizchina