Motorola Xtreme became popular just a couple of days ago, when the first photos of the device leaked on the web. Now, we get to see even more pics, this time focused on the device's 8MP camera, that comes with HD video recording. Also, it appears that the smartphone sports a front videocall camera, next to the handset's speaker.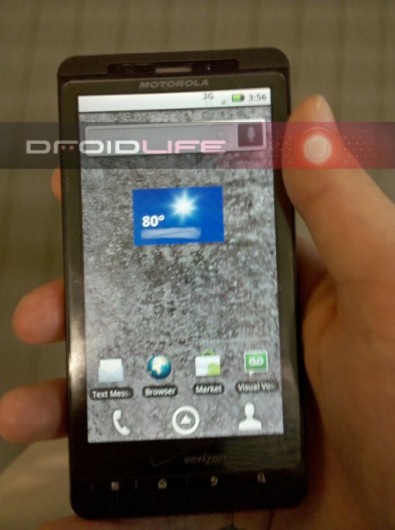 Forget about all the doubts concerning the fact that Moto Xtreme might be Motorola Shadow, as sources say they're not the same device. The front side of the phone shows an ear piece that's recessed deeply into the unit, either a sign that Xtreme packs a Super AMOLED display, or that it makes room for a front camera.
A Super AMOLED screen would have to be thin enough to allow the user to bring the ear piece close to his/her ear. This could be an explanation to why the device is so thin, but in the end IntoMobile mentions that we might be dealing with a normal LCD screen, after all.
There have also been speculations concerning the presence or lack of MOTOBLUR on this phone, but we're hope for an uncustomized Android experience, to be honest.
[via IntoMobile]