We've seen the Motorola Xoom tablet in action here and now we're back with more footage, straight from Barcelona, reporting for our readers and the sister site Tablet News. While having a look at the innovation that filled Google's MWC booth, we came across this new version of Google Mobile Maps, tweaked for tablets.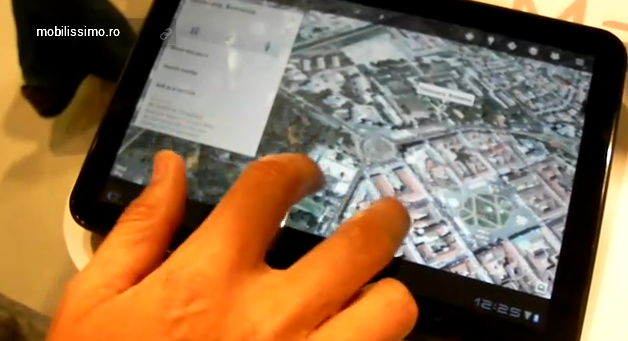 Moto Xoom handles it perfectly and we learn that the vector-based maps have been changed to client-rendered image maps. You can rotate maps, zoom in to more depth and even tilt the map for a more tridimensional experience. We're also given a taste of the turn by turn navigation, as we set a route to a landmark in Barcelona, from the Google booth.
The next level would be 3D navigation in real time we guess, but we'll leave that to Google… while Nokia and Microsoft's Bing figure out how to counter this product.