A Gizmodo tipster recently revealed that Google plans on selling its very own phone, the Nexus One, unlocked for $530, but there will also be a T-Mobile contract option, for those looking to spend less. The $530 version is, of course, the unsubsidized one and if you want a 2 year T-Mobile contract attached to the device, you'll have to spend $180.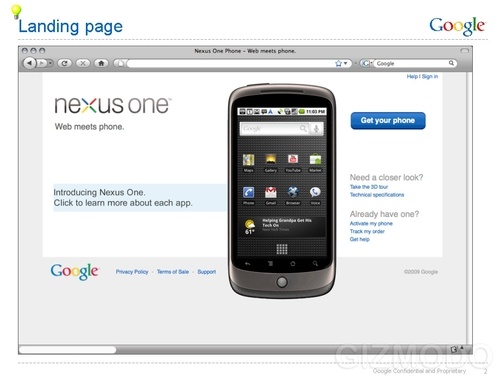 The rate plan applied to the cheaper offer is $39.99 Even More + Text + Web for $79.99 total and you should know that if you're already a T-Mobile customer, you won't be able to keep your plan, if you want a subsidized phone. There's also a limitation of five Nexus One phones per Google account and it seems that shipping is also available for outside of the US.
Gizmodo's tipster claims that Google will sell the phone at google.com/phone and there's a strange mention in the Terms of Sale section of the handset documentation, where Google wants to be sure that you know the device is made by HTC.
[via Gizmodo]