Nokia's back! Actually they've been back ever since MWC 2017, but now they're reconfirming it with more launches. Nokia 8 comes to mind and maybe a Nokia 9 soon. We had mixed feelings about the Nokia 3310 (2017), but things are more clear with the Nokia 3, the lower end offering that Nokia provides in its Android lineup. This Android phone debuted at MWC 2017, with the Nokia 5 and 6 and it's priced at $150.
It actually started selling in June and it's a combo of polycarbonate body, Android Nougat and some solid features, one would usually find on a midranger. The design is not bad looking for sure and we've got a matte case. The texture is very interesting, feeling like a marshmallow or chalk. One would even describe it as "dusty". The handset is easy to use with a single hand, sits comfortably in the hands and it's got comfy buttons.
This 5 incher has a big, sturdy and metallic frame, combined with a serious amount of polycarbonate. The aluminum frame has been passed through a precision machining process. There's also Gorilla Glass in the mix and the handset is available in black, white or blue, plus a white version with copper accents. Nokia 3 measures 8.48 mm in thickness, weighs 140 grams and when compared to the Moto G5 it's actually quite skinny, since that one is 9.5 mm thick and weighs 145 grams.
Overall the design is quite OK for an entry level smartphone. Moving on to the display, we've got a 5 inch IPS LCD panel 1280 x 720 pixel resolution and 16:9 aspect. There's a 2.5D glass panel upfront and Gorilla Glass protection. Nokia provides here a polarized layer and laminated panel and on paper we should get 450 nits of brightness.
There's no video player here, so we used the Photos app for that purpose. We got an OK brightness, wide view angles, the colors were a bit on the cold side and the contrast wasn't half bad. Pixels had an RGB Stripes setup and the luxmeter showed us a value of 420 units, which is not bad, not bad at all actually. It beats the HTC U11 and Moto G5, but scores below the iPhone SE and HTC One M8.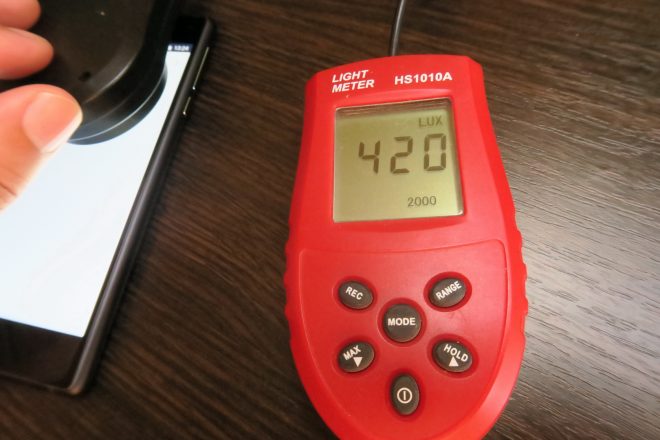 Settings include brightness, adaptive brightness, Sleep, font size, display size and that's about it. Overall a pretty good screen for this price range. Moving on to the CPU, we find the MediaTek 6737 quad core unit, clocked at 1.3 GHz and the GPU is the Mali T720 MP1. There's also 2 GB of RAM here and 16 GB of storage, plus a microSD card slot. Sadly lag does appear sometimes, but I can't say I haven't seen this coming.
It's still an entry level machine, so that was to be expected. I feel that the device works about on par or worse compared to a Huawei P8 Lite right now. Don't get me wrong, lag isn't omnipresent, but it does appear every now and then. We also ran some games and Riptide GP Renegade showed us pretty solid graphics and frame rate. We also did benchmarks and in Quadrant we scored past the Huawei Honor 7 and Galaxy A3 (2016), but also below the Xperia XA.
In AnTuTu we beat the LeTV 1S and ASUS ZenFone Max, while also scoring below the Moto G4. In 3DMark Ice Storm Unlimited we surpassed the Allview P8 Energy Mini and Xperia E4, but also below the LG AKA and Galaxy A3 first gen. The performance won't move mountains, but for $150 it's quite OK. We also did a temperature test or two and achieved 35.9 degrees Celsius in GFXBench and 38.6 degrees after playing Riptide GP Renegade, so there's no overheating here.
We move on to the battery, a 2630 mAh battery (Li-Ion), that offered us 8 hours and 28 minutes of continuous playback time, which is quite OK, especially since it beats the Xperia Z5 and Allview P8 Energy Mini. It also scores below the Galaxy A5 from 2015 and the Xperia E4G. We then did a PCMark test, the continuous usage one, that resulted in 7 hours and 39 minutes of functioning, which is great for this type of phone.
It's superior to the Huawei P10 and Moto Z, but inferior to the Lenovo Vibe X3 and Lenovo K6. Charging requires 3 hours and 34 minutes, which is too long, no matter what your landmark is. Charging done in steps requires 5 minutes for 1%, 15 minutes for 8%, 30 minutes for 17% and 1 hour and 36%. Settings include Battery Optimization and Battery Saver (Limit vibration, location services and more). It's a good battery overall, but the long charge is certainly a bummer.
On the audio front, Play Music is the way to go, with its typical stock EQ. That includes Bass Boost, surround sound, Preset Reverb and genre settings. There's also a singular speaker at the bottom of the device, that offers an underwhelming bass but a pretty high volume. Highs are OK, but the top volume tends to distort sounds a bit. At least the back of the device doesn't vibrate that bad.
We did a decibelmeter test and achieved 89.8 dBA at the back and front with our typical acoustic sample, which is superior to the LG G5 and HTC One M9, but below the OnePlus One and LeEco Max 2. In Ritptide GP Renegade we did better, with 94.3 dBA, which is even better than the Galaxy S8 and Huawei P10 Lite. Headphones are rather standard, the sort of which you find at any convenience store.
They're big, not comfy, but offer a decent volume. I feel they could have at least some extra bass. Finally, FM radio is also here. Time to see if the camera is any good.
Nokia 3 has an 8 megapixel back camera, with LED flash and upfront there's an 8 MP shooter too. The back cam has autofocus, 1.12 micron pixels and F/2.0 aperture. The front camera has autofocus, 1.12 micron pixels too and F/2.0 aperture, as well as 84 degree field of view. The camera UI is simple, stock-ish and provides options like HDR, Beauty, Panorama, Compass, altitude tag and a Manual mode with options for white balance, ISO, exposure, as well as focus. The camera itself has a pretty OK focus time and picture taking speed.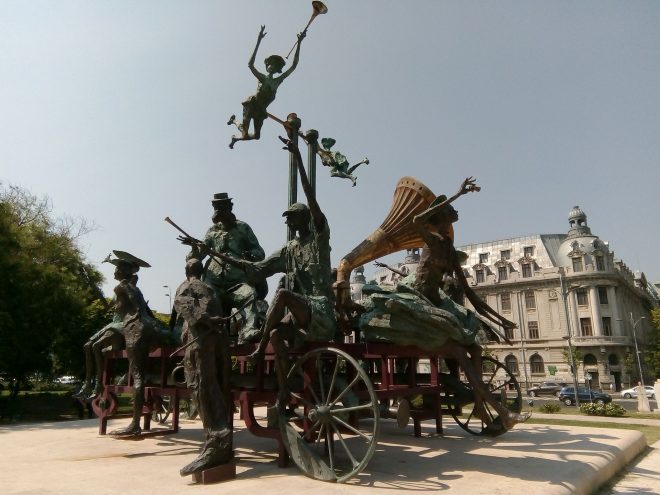 The bad news is that you can only film in 720p tops. Moving on to the gallery, we found the colors of the day time shots to be a bit on the warm side (gallery here), but the brightness was good. There were no major fails, no hugely blurred or missed shots, at least. I feel that the HDR makes things a bit too white and I also feel that the camera can't quite face the sun in OK manner.
Things get a bit too shiny, too "gold plated". Selfies were actually quite good, in both skin texture and brightness, plus the colors weren't half bad. Back to the main camera, it caught some water works in a fountain in a very nice texture and way of rendering, so kudos for that. Zoom in was OK, but don't expect anything close to a 13 MP shooter or a 16 MP one.
It's also very hard to focus properly in closeups, or at least that was my take after a few attempts. The resulting macros are on the so-so side, but when you catch a break and focus properly you should be happy with the results. In the end this camera should be able to fight let's say an older iPhone, like the iPhone 4s, 5 tops, but not more than that. It's better than a phone coming from a lesser known company from China for example and even better than some of their 13 MP shooter. The OK selfies were probably more surprising than the main cam.
In low light conditions things start to deteriorate. We get lots of blur, but the flash was OK and a ghostly and ghastly hue of violet follows us around. A hue of orange also appears at some point and even some pink. Basically all those chromatic aberrations are not fine, so you can ignore low light capture. At least the street light halos were OK in size and the focus wasn't bad.
Brightness is OK, but colors not. If not for the whole violet/pink, I'd actually be happy with this capture. Moving on to video, I mentioned before that this handset only does 720p video, but I should also mention it does it at 29 FPS, 12 Mbps bitrate. It's all happening in the 3GPP format and we've got an OK microphone, but the image was shaky. Colors were OK, there was some grain and zoom was rather poor.
The cam is certainly not constant with the filming and there's a bit of an exposure change that wasn't convincing 100% of the time. Even some refocusing kicked in and things got a bit burnt in the potent summer sun. In the end you get what you pay and strictly from the 720p point of view things are OK, let's leave it at that. It could maybe fight a Moto C or Moto E model, but we haven't gotten around to testing those just yet.
I would compare it with the lesser FHD filmers like the Huawei P8 Max and Lenovo Phab Plus let's say. Too bad there's no Full HD filming or MP4 capture. In low light conditions we caught a case of the violet hue again, like in the photos. Things were shaky, moved in frames and there was 9 Mbps and 16 FPS action, with some blur in the distance. I wouldn't recommend anyone to use this phone for night time concerts, as I'm sure they can do much better with other devices.
I would only have to say that the microphone was a pleasant surprise. Moving on, we tested the browser, the preinstalled one, in this case Chrome, that was a bit slow and laggy. We also got a stock keyboard with Swype in the mix and comfy input. As far as connectivity is concerned, there's 4G LTE Category 4 here, microUSB 2.0, USB OTG, Bluetooth 4.0 and WiFi a/b/g/n.
NFC is present too, plus GPS, FM radio and dual SIM or single SIM versions of the device exist. Calls had an OK volume (but could be louder) and clarity was OK, plus the mic was solid. I'd expect no less from Nokia, to be honest. We also did a SpeedTest and came up with 61 Mbps download on WiFi and 25 Mbps on upload. On 4G we were at 53 Mbps in download and 31 Mbps in upload. I would put these results in the "Ok" category, a word that keeps coming up in this review.
Now the OS and UI are next! Nokia 3 runs on Android 7.0 Nougat, with a clean and stock UI, plus lots of blue apps strategically placed by Nokia at the top to show their visual identity. There's no customization here, no options, Nokia wants pure and vanilla Android for you. There's no fingerprint scanner and no extras. You swipe up for the app drawer, you keep the screen pressed for wallpapers and widgets, as well as extra settings.
Multitasking is done via carousel and Google Now has the leftmost homescreen reserved for it. The dropdown section includes wide notifications and stock Quick Settings. Settings include Motion options, like turn over to reject call sand On body detection, but those are typical features too. The preinstalled apps list features 27 names, which is OK, so no bloatware in sight. There's Calendar, Drive, YouTube, all the classic Google stuff.
Now it's time for the verdict!
Here are the Pros:
clean Android
good screen
nice grip
OK camera
not bad acoustics
reasonable battery
affordable
good build
And the Cons:
slight lag
no fingerprint scanner
long charging
feels dusty maybe unpleasant for some users texture wise
violet pics and vids at night
no Full HD video recording
Nokia 3 is basically a case of "you get what you pay for". I'd put it on par with the Moto G4 maybe, but with a lesser camera. The only drawback is the occasional case of the lag, while the camera behaves predictably for an 8 MP shooter. People will buy this as a "gateway phone" for the kids, or maybe just trust the Nokia brand and require the most basic features of accessing Facebook, YouTube and a web browser.
There are many rivals priced similarly that offer much more, but each of them with a major sacrifice or compromise. Nokia has also solemnly promised to bring Android Oreo ASAP to all these devices, so that's an extra advantage. You can get the phone here.