We all know that the Finnish Nokia is back in business and can't wait to see the Nokia N1 slate in action. Since that model exists, why not have a Nokia C1 phone as well, inspired by the slate? Deviantart member mrtomone has imagined one such device and created the concept below.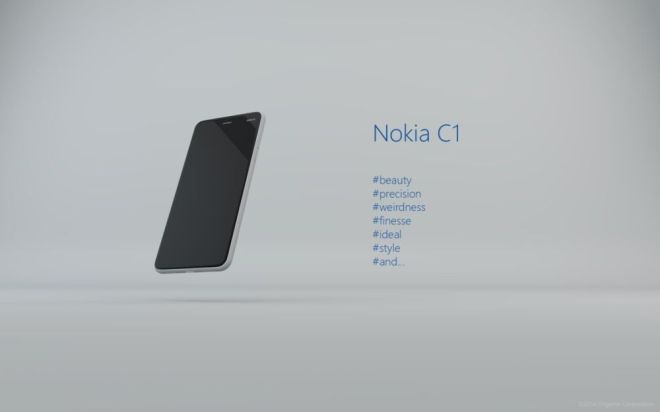 It's called Nokia C1 and basically it takes everything from the N1 and makes it smaller… The phone adopts a metallic body and once again seems to imitate the format of the iPad Mini, just like the N1 was accused of doing. It should have stereo speakers, 32 GB of storage, 2 GB of RAM, an 8 or 13 megapixel back camera and a decent selfie shooter at the front.
A reversible USB port should also make the cut, as well as a fully laminated screen. The diagonal should be around 5 inches, paired with a Full HD resolution and probably an IPS panel. On the software side Android 5.0 Lollipop is a sure thing, with Z Launcher on top. Since Jolla got huge support and Nokia's N1 was met with great applause, I bet the C1 would also be a hit.
via Concept Phones