There's a high chance that Nokia will be launching an 8 megapixel cameraphone next week, during Mobile World Congress 2009 and the folks of Nokia Club have the info to prove it. First, there's the photo below, revealed on thenokiablog.com by an user who claims it was taken with a Nokia 8 MP handset. Does it look authentic to you?
Next, after some searching and researching done with the aid of the Interwebs, Nokia Club found out that the logical name of the new cameraphone should be Nokia N94, or Corolla, as the device was called on the leaked Nokia 2009 roadmap. The N94 would be considered a follow-up to the famous N93/N93i, the last REAL cameraphone manufactured by the Finns.
What will the N94 look like? Well, there's a photo going around the web for about 2 years, accompanied by claims that it shows the next Nokia cameraphone, so it might just be what we're waiting for. Just like in the case of the Nokia Aeon concept, this design already inspired CECT, who developed the K898 device, quite similar to the supposed N94.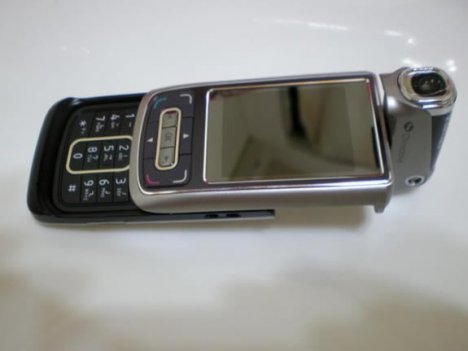 Back in November when the roadmap leaked, Corolla also got a neat specs list that featured a 3 inch VGA display, a Carl Zeiss 8 MP camera, a half QWERTY physical keyboard, 128 MB RAM, 8 GB ROM, WiFi, UPnP and HSPA. There's also AGPS, an FM transmitter and TV-out on board.
What do you say? Could this dream become true on Monday, February 16, at Barcelona?
[via Nokia Club]