After we found out that Oppo just announced the U3 phablet, now we get to know that the Chinese company is also working on the Find 9 smartphone, device that gets pictured in a live photo today. As you can see, the phone seems to bring a front-facing panel with no bezels at all.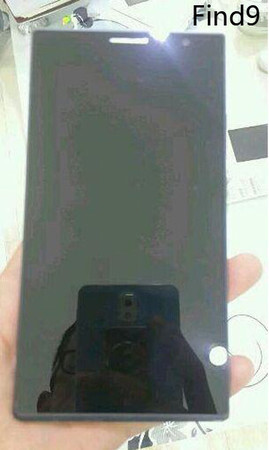 In terms of specs, this Oppo Find 9 could bring an octa-core Qualcomm Snapdragon 810 processor on 64-bit, 4 GB of RAM memory, and also the VOOC quick charging technology. However, it still early to take these specs as real, so we need to wait for more leaks in the next couple of months.
At the moment, the only phone that manages to bring an edge-to-edge display is the Sharp Aquos Crystal, smartphone that uses a special method of conducting sound through vibrations. What do you think about a borderless phone like this upcoming Oppo?
via: cnmo.com