It's been a while since I've seen one of those handsets made for the senoritas… Remember the times of Nokia's L'amour and Samsung Lafleur? Well, now there's a model called Oppo Ulike 2, that comes from China and features a 5 megapixel front camera, that serves as the makeup mirror for the ladies.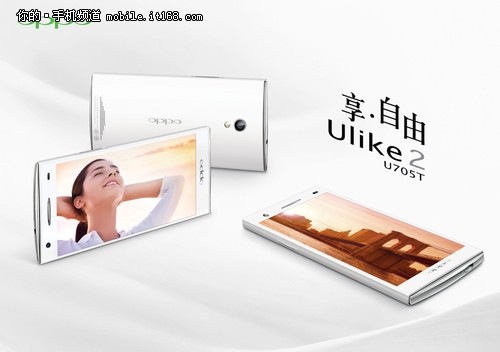 Dubbed U705T as well, the Oppu Ulike 2 isn't the average feminine phone that only gets a coat of pink paint and that's it. It's much more than that! It's a full fledged "women's phone" and it has a chance of becoming a small local hit. Frankly speaking I can't think of any high end smartphones to feature cameras above 2 MP… Anyway, know that the handset also has a 4.5 inch display with a crazy small bezel, just 2.2 mm. It will be very good for one handed operation, while holding a purse or a latte in the other hand.
The phone measures 8.95 mm in thickness and comes with a 540 x 960 pixel resolution, an 8 megapixel rear camera, a dual core CPU and 1 GB of RAM. It also has 16 GB of storage, Android 4.0 ICS as the OS and the front camera has some cool effects applied in real time to the viewfinder, like whitening, face lift, eye enhancement and more.