Right now we have info about a trio of HD display phones, two made by Samsung and one by LG. While the two first are the yet unannounced Nexus Prime and Galaxy S II with LTE and improved display, the LG model is the Optimus LTE, recently announced. And now comes the Pantech Vega LTE…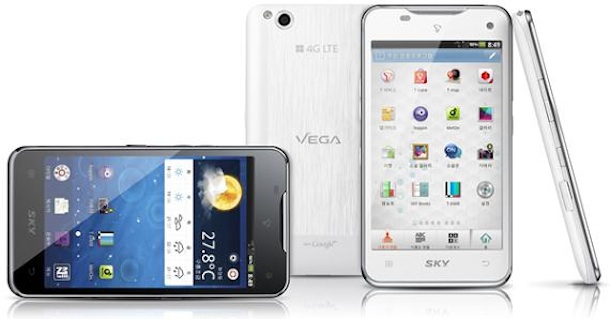 This Android smartphone uses a 4.5 inch 720p display, supports LTE connectivitty and uses a dual core 1.5GHz CPU. Aside from the 1280 x 720 pixel display, we don't have the exact specs list of the model, but what we do know is that it'll sport NFC connectivity, a less than 9.4mm thick body and a 1860mAh battery.
As far as I know, this smartphone will not leave South Korea anytime soon, but it would be nice to have a varied offer of 720p devices in Europe and the USA. HTC and Motorola have yet to show HD screen handsets, but at least they'll have something to be proud of during CES 2011.