Philips has debuted an interesting phone, the X2566 model, that's priced at $61 and it's supposed to be a model for senior citizens. It comes with large fonts, SOS function and a long battery life, among others.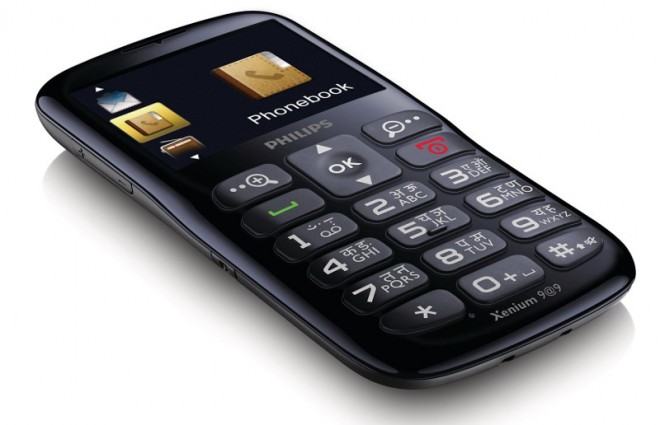 The design is described as mellow and pretty much standard and the case relies on double color injection moulding technology. The keypad offers large keys, so the elders can read or text comfortably. There's also a feature called Magnifier, that allows users to enhance letters and a powerful flashlight has been integrated into the back, even being used when the phone power is switched off.
Also, the Philips X2566 offers an SOS feature available through the SOS button hidden under the flashlight. They'll use that to dial out a preset SOS number in case of an emergency. Other specs include a 2.4 inch 320 x 240 pixel display, wireless FM radio, a VGA rear camera, dual SIM Slots and Bluetooth 2.1. The battery is a 1630 mAh unit, that offers a crazy 1128 hours of standby time and 24 hours of talk time.
via fonearena