We had some fun with the Oppo Finder ultrathin smartphone a couple of weeks ago and now we can already start to envision the next generation of Oppo devices. The Oppo quad core R809T mystery model has just leaked and it's yet again a contestant for the title of "world's thinnest phone".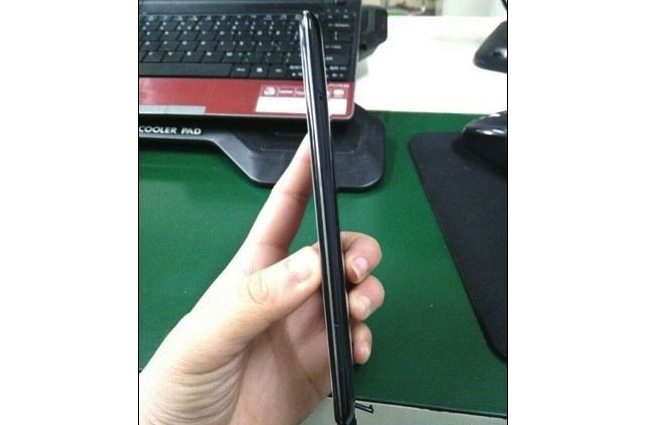 Reports are saying that it measures as little as 6.13 mm in waistline. Sources close to Oppo have released the spy photo shown above, showing the profile of the quad core handset. It does seem reasonably thin, but also pretty long. Supposedly, the Oppo R809T will be coming on April 26th and beating the previous holders of the world record for thinnest phones.
The last champion was the Alcatel Idol X with a 6.55 mm profile and there was also that ZTE model also with a bit over 6 mm in thickness. Now comes Oppo shaving off almost half of a millimeter from the thinnest smartphones out there. The specs of the newcomer seem to include a MediaTek MT6589 processor, 1 GB of RAM and a 4.5 inch 720p display. The pricing should be around $403.