Ramos is a big name in the tablets field, but not so big when it comes to smartphones. They're only just now getting into this segment and a new handset has leaked today, dubbed Ramos MOS1 Max and pictured below.
The device seems to have the big battery as the selling point, with a 6000 mAh capacity and it also has a 2.5D curved glass design. Ramos is expected to announce the product on October 28th, during a special event. As shown here, the bezel of the screen is minimal and we're also supposed to expect beefed up security here, HiFi acoustic, split screen functionality and possibly power bank features.
The design is certainly iPhone-like, especially in that "rose gold" version of the device. We don't have a clear specs list, but I suppose there's a MediaTek processor inside, at least 2 or 3 GB of RAM and the back cam is at least a 13 MP unit. Expect a 5.5 inch screen or more.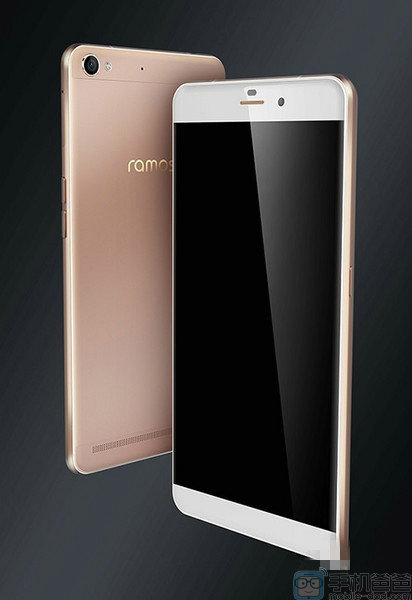 via mobile dad