Just a couple of weeks after announcing a "green" handset, Samsung turns to the eco-friendly segment again and shows the world another device of this kind, Samsung S5500E Lydford. This slider is made out of recycled materials and uses a very "green" packaging.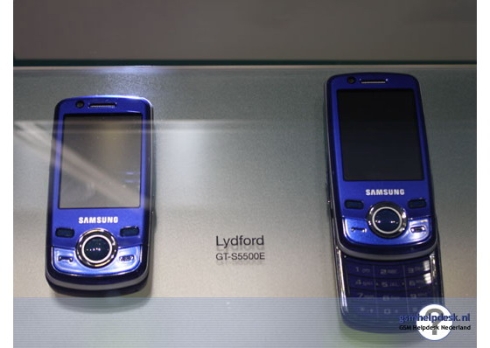 There's also on alarm on board, letting you know when the handset's battery is fully charged, in order for the user to unplug the charger and save energy. Samsung S5500E Lydford packs a 2.2 inch QVGA display, a 3 megapixel camera and provides support for HSDPA connectivity.
As a random fact discovered by an Unwired View editor, both Samsung Corby and Lydford are the names of English settlements, so we wonder what the manufacturer will come up with next. Samsung Millwall maybe?
[via Unwired View]