Take this one with a grain of salt, but a new Sony Xperia X handset has come up online, via a leak. It's the Sony Xperia X Ultra and this feels very much like a conceptual device, rather than a real one. Its standout point is the 21:9 aspect ratio.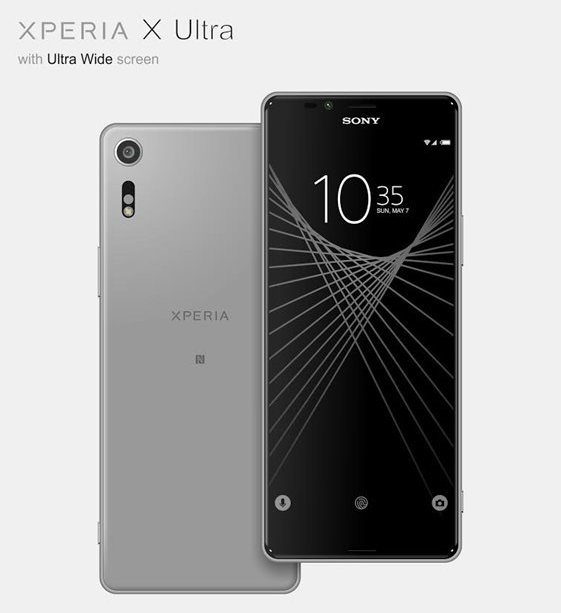 Previously, all the new Sony Xperia phones had leaks to predict their launches, but this one didn't. That's why we're extra cautious about it. The 21:9 aspect ratio is even more generous than the one of the LG G6 and Samsung Galaxy S8 (18:9 and 18.5:9 respectively). Specs are said to include a Qualcomm Snapdragon 660 chipset, 4 GB of RAM and 64 GB of storage.
There's also X10 LTE support, Quick Charge 4.0 and I see that the 6.4 inch screen has very narrow bezels. The resolution isn't very clear, but it's most likely Full HD. Finally, there should be a 3050 mAh battery here, a 19 MP main camera and a front 13MP shooter. The software is Android Nougat with Sony's custom skin on top and this one is a waterproof machine apparently.
Keep in mind that this is all rumors and renders, nothing certain right now. I imagine that video watching would be stunning on the Xperia X Ultra.
via BGR.in