Famous Russian blogger Eldar Murtazin is the kind of person who always has the scoop on the latest in the world of tech. He promised a detailed preview of the new Sony flagship phone Yuga and today he came through, with a very detailed article, that sadly reveals some weak spots of a phone that we actually thought was going to break all competition.
While benchmarks are stellar and Quadrant almost reaches 8k points, the camera and display are not that good. We're dealing with a 5 inch smartphone with a 1080p resolution, Mobile Bravia engine, a quad core Snapdragon S4 Pro 1.5 GHz CPU and 2 GB of RAM. At the back there's a 12 megapixel Exmor RS camera and inside the handset there are 16 GB of storage. The good news is that we also get a microSD card slot with it and another piece of good news is the presence of the microHDMI port on board.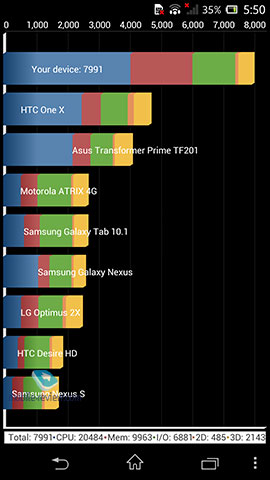 The device uses an unibody chassis and Eldar Murtazin is saying that the screen resolution and colors are great, but they seem off in the interface. Also, viewing angles are inferior, a flaw that was also seen on other Sony mobile devices this year. Back to the good side of things, the device is protected against water contact, with rubber lids on the microSIM, microSD and microHDMI slots. Sony C6603 Yuga was rumored to feature a glass chassis like the Nexus 4, but in the end it came with a shiny plastic cae.
Sony is using Android 4.1 Jelly Bean here with virtual Android buttons and the camera is dubbed as a big disappointment, because of the poor low light photos and basically the fact that we have the same sensor available as the one on the Xperia T. So, are you underwhelmed?