Sprint has just used the CTIA fall conference taking place now to debut three new Android devices: Samsung Transform, Sanyo Zio and LG Optimus S. Also, the carrier announced its Sprint ID personalization tool. Of the trio, Transform impresses the most, with its high end specifications.
Here's what the Transform is all about:
Display: 3.5 inch HVGA
Keyboard: horizontal sliding QWERTY
Camera: 3.2MP, flash, VGA front facing camera
Memory: 2GB microSD card
OS: Android 2.1 (Froyo update coming)
This Samsung model will reach the market on October 10th, with a $149.99 price tag, accompanied by a 2 year contract and $100 mail in rebate. Next up is Sanyo Zio, recently available on Cricket and packing the following specs:
Display: 3.5 inch WVGA touchscreen
Memory: 512MB internal memory, 2GB microSD card
Camera: 3.2MP, 30 fps video capture
OS: Android 2.1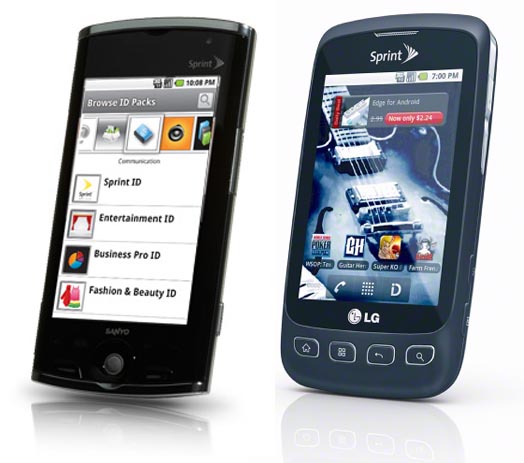 Zio will also take off on October 10th, for $99.99 with a 2 year contract and $100 mail in rebate. Last on the list, LG Optimus S was leaked earlier this week and now reveals its feature list:
Display: 3.2 inch touchscreen
Camera: 3.2MP
Memory: microSD card slot
OS: Android 2.2
Launch date is October 31st, while the price is around $49.99 with 2 year commitment and $100 mail in rebate.
As far as the Sprint ID tool is concerned, this service is used to customize the experience on the carrier's new handsets. You'll get packs including apps, widgets, ringtones and wallpapers. Sprint teamed with brands like eBay, ESPN, MTV, E!, Disney, Comcast, Amazon and more to provide content and customization. 13 free packs will be available initially.