This is the third concept phone that Cyrene Quiamco designed and certainly one of her best, so after seeing the Kard and Dot Phone in action, what more could stun us? The Stix concept phone is a device for active and health-conscious people, wiling to exercise a lot and charge their handset via kinetic energy.
It'll be enough to run, walk or simply shake the phone in order to recharge it, an easy task, since Stix is kind of small and has low power consumption. You can even attach the handset to your belt clip, wrist or purse strap, in order to expose it to areas where kinetic energy is applied.
Stix packs a camera, a projector, a touch sensitive LCD display strip, a heart rate monitor and a pedometer, plus a GPS and voice dialing. The projector will provide you with a virtual keyboard, making input easier. Great device? Checked! Healthy lifestyle? Checked!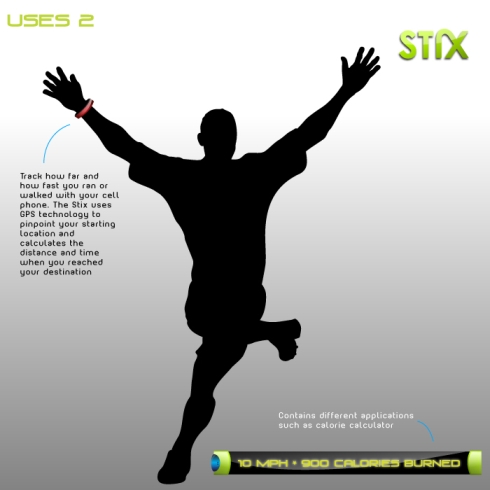 [via Concept Phones]