There's a ZTE competition going on these days, requiring the most talented of designers to provide their vision for the next ZTE Axon phone. One of the contestants is Reddit user Raiknow, who posted his vision on Reddit and it sounds quite interesting, to be honest.
The device has a series of magnetically attached covers, that expand its functionality. Those include an E Ink cover, a slide out gamepad cover and more. This ZTE Axon phone is a powerhouse, with a hybrid removable battery and a non removable reserve battery included. It runs stock Android (as an option) and uses a trackpad and fingerprint sensor two in one.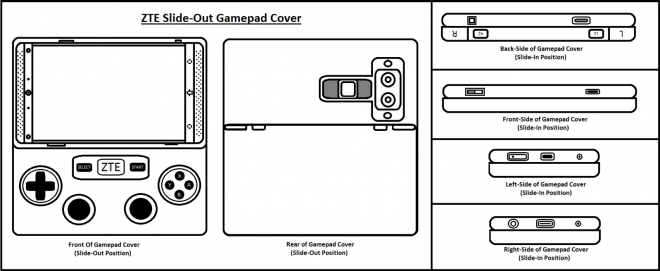 It's water resistant and provides OIS and LED flashes for both the front and rear cameras. An IR blaster is here as well, plus front facing speakers and more. It appears that the handset has already been approved by the ZTE R&D lab, which is amazing, so all it needs is the public's support and votes. ZTE will handle the manufacturing, so it's not the case of any crowdfunding.
One of the most interesting covers is the front E Ink one, but also the Android PC Dock cover and the special underwater cover for the camera, used to shooter pics and vids submerged. Fingers crossed for the designer and hope he makes it further. More details are here.
via Reddit