T-Mobile G2 was made available on pre-order in the States last week and now it started selling days earlier than predicted. Also, the Desire HD model is getting ready for its European take off, courtesy of Vodafone in the UK and O2 in Germany. Initially T-Mobile G2 was supposed to ship on October 6, but it's here earlier, luckily.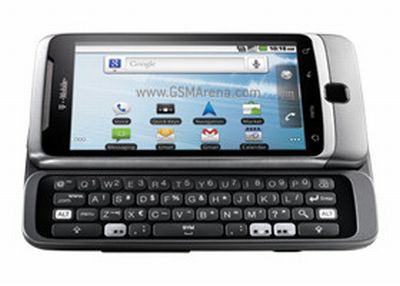 In case this name doesn't sound familiar, T-Mobile G2 is the US carrier's version of the HTC Desire Z. This device comes with an appealing sliding full QWERTY keyboard, a 3.7 inch capacitive touch display, a 800MHz CPU, 4GB of storage and 512MB RAM. Based on Froyo, the handset will support 720p HD video capture thanks to its 5MP camera.
T-Mobile sells this handset for $200 on a new contract, but you can avoid commitment by paying $500. HTC Desire HD will show up in Vodafone stores in Great Britain before the month is out, while in Germany it'll ship in a few weeks. This model is also Android 2.2 material, packing a 1GHz Snapdragon CPU and 768MB RAM.
There's a nifty 8MP cam with 720p HD video capture at the back and a 3.7 inch touch display upfront.