HTC Touch Diamond 2 is getting ready for its T-Mobile release, as T-Mobile MDA Compact V, that will hit the market later this month with a pretty neat navigational bonus. MDA Compact V and Diamond2 are one and the same, since they both use Windows Mobile 6.1 (upgradeable to 6.5), a 3.2 inch touchscreen and a 5 megapixel camera.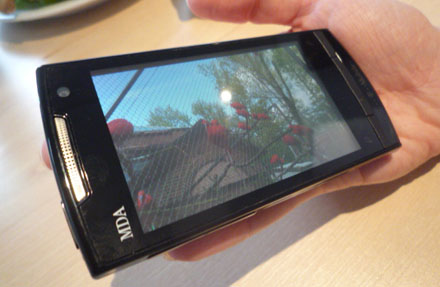 As a bonus, T-Mobile MDA Compact V comes with a 2GB microSD card in the box, plus CoPilot Live maps installed and a free subscription to the navigational service for 18 months. This offer is available for the first 10,000 customers who sign up for a T-Mobile contract from 1 June onwards.
MDA Compact V will hit T-Mobile stores on May 21, for free and with a £50 monthly plan.
[Source electricpig.co.uk via wmpoweruser]