We've played with an UMi phone or two before, so we're familiar with this brand, that delivers affordable devices with pretty good midrange specs. Today's model we check out is the UMi Plus E, the most affordable 6 GB RAM phone on the market. It's a big metal phablet, launched in November last year and you can find it on GearBest.com for $269.
It feels like an iPhone 7 Plus rival design-wise and an alternative to the OnePlus 3. UMi operates in 20 countries for the past half a decade or so and they've been quite prolific. As far as the device's design goes, the UMi Plus E has a 6000 Series aluminum body, with 3D polish and a 2.5D glass panel upfront. It's a beefy and massive machine, that's well built and reassuring to hold with both hands for long periods of time.
One hand usage isn't that good, since this is quite a big smartphone. Still, we have comfy buttons, including the pressable Home button upfront. Too bad for the top and bottom plastic lids at the back side, that spoil a bit of the device's premium allure. I enjoyed the UMi Plus E's symmetry most here and the grip is quite solid too. Measuring 8.2 mm in thickness, this model also weighs a hefty 185 grams.
By comparison, the OnePlus 3T is slimmer at 7.4 mm and also lighter at 158 grams. At least the UMi Plus E is 3 grams lighter than the iPhone 7 Plus, but also almost one millimeter thicker. With a nice facade, good build and a heavy body, this device has a pretty OK design. The screen upfront is a 5.5 incher with Full HD resolution and it relies on a Sharp LTPS panel.
It offers 95% NTSC Color Gamut, real time contrast adjusting and a 2.5D glass panel with OK bezel size. UMi also mentions on its site something about a special T2X-1 glass, meant for scratch protection, but details aren't very clear.
There's no video player here, so we had to resort to the gallery for video playback purposes. The viewing experience involved very vivid colors, good brightness, a crisp image and wide view angles. The contrast was also OK. Pixels are of the RGB Stripes variety and the luxmeter showed a value of 376 LUX units, which is rather OK, but not flagship level.
It beats the LG G5 and the Allview P9 Energy, but scores below the Huawei Nova Plus and LG G4. Settings for the same screen include Miravision options, like the Picture Modes Standard, Vivid and User Mode. The latter brings a slew of other options like Contrast, Saturation, Brightness, Sharpness, Color Temperature and Dynamic Contrast. Blu Light Defender is also a thing here.
Then there's the usual brightness, adaptive brightness and font size, plus the proximity sensor and S View cover settings. It's an overall OK screen, without much to object here. Moving on to other hardware, there's the MediaTek Helio P20 processor, an octa core chipset clocked at 2.3 GHz, with Cortex A53 cores and a Mali T880 64 bit GPU.
Of course the selling point remains the 6 GB RAM here, accompanied by eMMC 5.1 flash storage in 64 GB quantity, as well as a microSD card slot. Obviously with all that firepower there's no lag and the UI is pretty fluid. Apps start up fast and you can queue as much as you want, there's no delay or lagging. Games run in OK manner and Riptide GP Renegade also looked rather nice.
We also did a bunch of benchmarks, including Quadrant, that placed this phone on the 11th spot all time, above the ASUS ZenFone 3 and Galaxy S6. In AnTuTu 6 we went past the ZenFone 3 again, but also scored below the LG V10 and Huawei Honor 8. In 3DMark Ice Storm Unlimited things were more modest, and the UMi Plus E got beaten by the likes of iPhone 5S, which is certainly not high praise.
I expected a bit more from a 6 GB RAM phone and it's clear that it's far from models with the same quantity of memory, like OnePlus 3, ASUS ZenFone 3 Deluxe and the works. We also did a temperature test, achieving 31.7 degrees Celsius after running GFXBench and 36.9 degrees after running Riptide GP Renegade. There's no overheating here, it seems.
We also did a battery test and this one is a Sony 4000 mAh unit, that on paper is expected to provide one full day of usage, or 15 hours of gaming. There's also the promise of 17 hours of video playback, or 48 hours of 4G calling. 30 minutes of charging should also provide one day of full use, according to UMi. We judge by our own tests, so you should know we achieved a mere 6 hours and 58 minutes of continues HD video playback, which is pretty weak for a phablet and places the phone on the 120th spot from all the models we tested.
The only high profile phones it beats are the HTC One M9 and Xperia M5, but it scores below the Huawei Honor 7 and Honor 8. In PCMark things were a bit better, with 9 hours and 17 minutes of continuous usage and placing the phone on the 14th spot. It also surpasses the Huawei P9 Plus and Galaxy Note 5, but scored below the Huawei Nova and Xperia X Compact.
Charging requires 2 hours and 25 minutes, which is just OK. This result had us placed above the Lenovo Vibe X3, but also below the iPhone SE. Settings for the battery include the usual Power Save, with the modes Normal and Sports, as well as Standby Intelligent Power Save, Battery Saver and Doze. There's an extra Battery Saving Mode, that lets you create a profile or use the currently available ones, like Marathon, Sleep or Intelligent.
The only thing to remember about this battery is that it has pretty good continuous running, so it's good for games. Moving on to acoustics, there's the usual promise of HiFi here and the music player comes with a stock EQ, genre settings and 5 custom channels to tweak. The usual functions are here, including bass boost, surround sound and preset reverb.
The listening experience brought on a loud and clear sound, good bass, nice high notes and a good rendering of the voice. There's only a speaker on the right side, in spite of seeing two grilles at the bottom. We didn't get bundled headphones, but we do get FM radio. We reached 81.3 dBA when playing our test audio sample and then we got to 90.7 dBA when playing Riptide GP Renegade.
That result is pretty solid, beating the iPhone 7, but remaining placed below the LeEco Le Max 2. Settings include Sound Enhancement options, like BES Loudness and BES Surround, with a Music Mode and Movie Mode. Time to talk about the camera! UMi Plus E has a 13 megapixel camera with a Samsung sensor, that offers PDAF and 0.1 second focus (on paper).
There's dual ISP processing here, a 5 element lens, two tone flash and a 5 MP front camera. The main camera does 4K video, which at this price is nice to have. The camera app starts fast, but the focus is a bit sluggish, as well as the zooming in. At least picture taking was reasonably fast. We also played with Effects, HDR, Timer, resolution, scene detection, panorama and a Pro Photo mode. That one offers functions like white balance, ISO, exposure, contrast, brightness and saturation.
In spite of having the bare necessary, I expected more modes here. The gallery of shots taken with the UMi Plus E during the day was done at the end of January and we started off with a foggy selfie and in general the shots had washed out colors. The HDR was pretty OK, but also a bit dark. The colors of pictures taken with the main camera were quite OK and well calibrated.
Panorama has a resolution of 6288 x 832 pixels, which is not quite big, but at least the clarity was OK. I'd say the details were reasonable all around, even when zooming in. Some shots were a bit tinted blue and there were some serious dynamic range problems. You have to be careful when you touch the screen to set the exposure, because that function is very jump and goes to extreme when changing the lighting or dynamic range.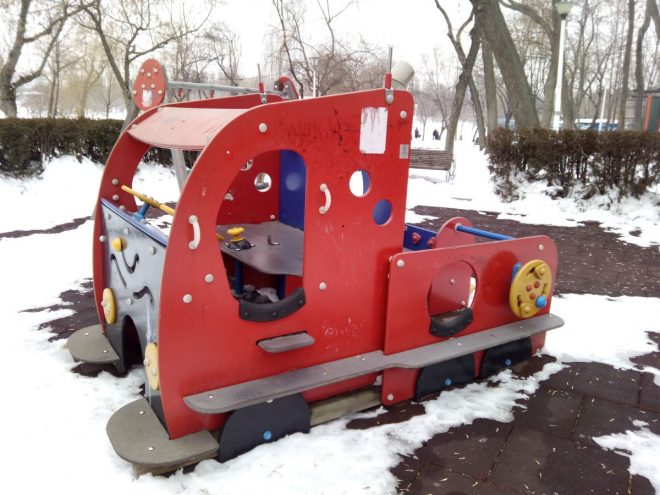 Clarity was rather OK, we shot pics of graffiti with a nice texture and the camera also handled the shade fine. Landscape shots of that lake also looked rather good. I'd say that closeups were also handled well and the thing to remember is that the details and clarity were good and colors weren't bad, except for the moment when dynamic range messed up.
Selfies are indeed weak and I'd place the UMi Plus E on par with the Honor 5X and Honor 7, plus also above the HTC Desire 10 Lifestyle. That's day time capture, now let's see the low light. Sadly, things only get worse here. Pictures are foggy, the flash makes everything blue and images are blurry. Huge street lights also spoil the fun and everything is basically too yellow, as if jaundiced.
Details are poor and hues are all over the place: blue, violet, yellow. It's clearly not what one would imagine on a 6 GB RAM phone, proving that some high end specs don't necessarily mean that ALL the specs are high end… Video shooting was done only in 3GPP, not MP4 sadly, at 30 FPS and 17 Mbps. During the day we met with poor details when zooming in and the videos were shaky, also not very clear.
It's true that the 4K capture looked fine and even handled exposure change like a champ. Colors were OK, the mic was fine, but the focus was a bit annoying. The camera sometimes refocused out of the blue and also made a noise when doing that, perfectly heard on the footage. We did a stabilization test, electronic one of course and I have to say it was decent and there was no focus loss, at least this time.
Focus problems will spoil the video department, though. Low light video capture is done at 9 FPS and 1.5 Mbps and it's disappointing. There's ghosting, frames move slowly, everything is yellow and blue. You can ignore this function of the phone and I'd advise against filming at night, unless you really have to. It's true that 99% of the affordable sub $300 and sub $200 phones from China we test had the same problem…
Moving on to the web browser, we could either use the preinstalled one, or Chrome. The stock one was rather slow and the benchmarks reached a mid level value. We used a stock keyboard for input and it was quite comfy. Moving on to connectivity, the device provides support for 4G LTE, with up to 300 Mbps in download speed on paper. This is a dual SIM dual standby smartphone and both SIMs are able to handle 4G.
There's WiFi a/b/g/n here, Bluetooth 4.1, GPS, an USB Type C port and OTG support is also on the table. We get a hybrid SIM slot here and entering another area, the calls were quite loud and clear and we also had some pretty good noise cancelling. We performed a SpeedTest too and got up to 68 Mbps in download on 4G and 47 Mbps in upload.
The WiFi got up to 74 Mbps in download and 24 Mbps in upload, only reasonable results here. UMi Plus E runs Android 6.0.1 Marshmallow, in a mostly stock version, that involves a carousel for multitasking and a dropdown section with standard Quick Settings and notifications. Keeping the homescreen pressed triggers the typical functions like wallpapers, widgets (stock) and then we enter the Settings area to see what's going on there.
We find the fingerprint scanner, that involves a 12 step setup and it's rather slow and not very precise. Encryption is also here, plus screen pinning and we've got a notification LED at the top portion of the device, with associated options. There's also a shortcut button on the left side of the device, a physical button, that can be associated to the camera or other functions and apps.
Finally Settings end with options for the nav bar, background task clear and that's about it. The preinstalled apps list is OK, without bloatware and I only counted 27 apps here. Basically you get the standard Google apps, plus flashlight and file manager, as well as Calendar, Maps and No Screen Off. And now it's time for the verdict!
Here are the Pros:
solid build
6 GB RAM phone on the cheap
OK screen
reasonable performance
solid PCMark result
good details and colors for pictures
nice closeups
OK videos for 3GPP
clean OS and UI
And the Cons:
plastic lids at the back look bad
expected better CPU
poor video playback time
slow fingerprint scanner
poor selfies
dunamic range problems
weak low light pictures and videos
UMi Plus E is more of a gamer's phone before anything else. Why? Because it has the RAM for it, a reasonable CPU and a battery able to offer over 9 hours of continuous usage, which is basically codename for gaming. It's a bit future proof, considering the specs, but the benchmarks don't do it justice. The camera is also a bit underwhelming, but at least it takes closeups good enough for Facebook.
So, if you're a gamer and don't want to spend $800 on a 6 GB RAM phone, you can end up spending below $300 and play any game you want, which is a pretty sweet deal, with very small sacrifices.  The device can be found here at the latest prices: