Verizon seems to be gearing up for some Android action, since it includes a certain HTC Desire in its portofolio, ready to bring Google's OS to the Big Red. We've heard the Verizon-Android combo before, but it usually involved Motorola Sholes, although we wouldn't mind to see more handsets like these on the market.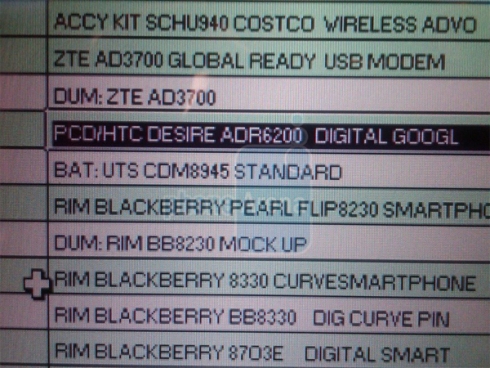 Desire will also be known as HTC model number 6200 and we have no specs to match with this brand new Android phone. Could it be another version of HTC Hero? Meanwhile, on the AT&T side of things, HP's iPAQ K3 Obsidian is getting ready to reach the carrier, after entering the testing phase over at FCC.
The handset is known internally as iPAQ KB1 and it got detailed by internal documentation recently. In case you're wondering, the device features Windows Mobile 6.5, a stylus, a 2.43 inch OLED screen with a QVGA resolution and a QWERTY keyboard. Scroll wheel's also in the mix.
[via Engadget Mobile]