The Xiaomi Mi Note made an excellent impression when it debuted yesterday, through some hardcore specs and a very appealing design. Today we get to see its first benchmarks, involving the famous test AnTuTu. Keep in mind the results below were obtained from the standard version of the phone.
There's also a Pro version, with a Quad HD screen, Snapdragon 810 CPU and 4 GB of RAM, that has yet to be benchmarked. What you see here is the regular Mi Note, with a Snapdragon 801 CPU, 3 GB of RAM and a Full HD screen, good enough to compete with the OnePlus One and apparently narrowly beat it, as shown by AnTuTu. The score here is 46714 and this product is only a few hundreds of points lower than the Galaxy Note 4 and Meizu MX4, which is a good performance.
It also manages to beat the former flagship Xiaomi Mi4, as well as the HTC One M8, Huawei Ascend Mate 7 and a few other hotshots from last year. I imagine the Xiaomi Mi Note Pro gets past the 50k mark, although I haven't seen many 4 GB RAM phones tested lately.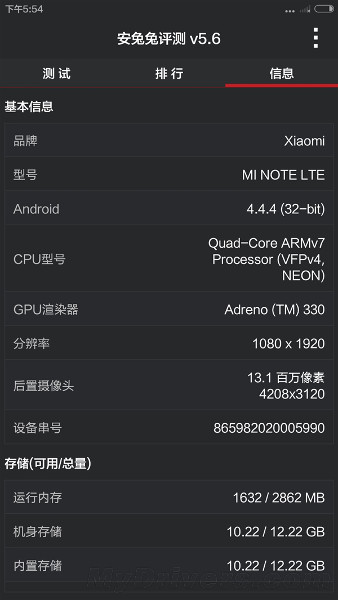 via gsmarena