Xiaomi has plans to debut sales for a new handset tomorrow, on Valentine's Day. They're going to start selling the Xiaomi Redmi Note 4X and today we learned its official price. The device will start at $144, but there will also be a special version, associated to a cartoon character.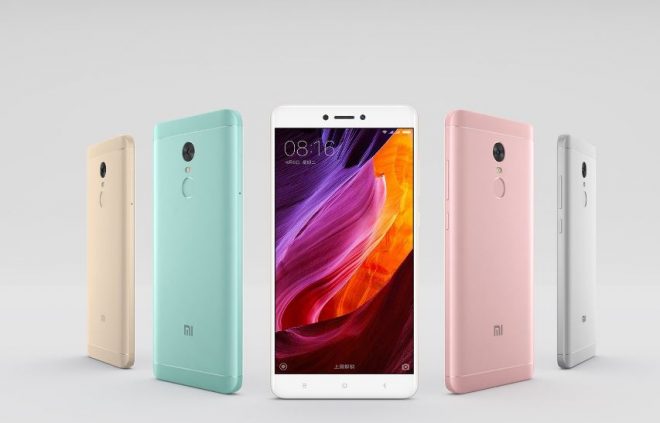 The announcement of the product sales start came via Xiaomi's own Weibo page, so it's as legit as they come. Redmi Note 4X regular version starts at 10 am, while the sales of the Hatsune Miku edition at 12 pm, also tomorrow. The all metal Xiaomi Redmi Note 4X is priced at $144.88 in the 3 GB RAM, 32 GB storage version, while the Hatsune Miku costs $1889 and keeps the RAM an storage quantity.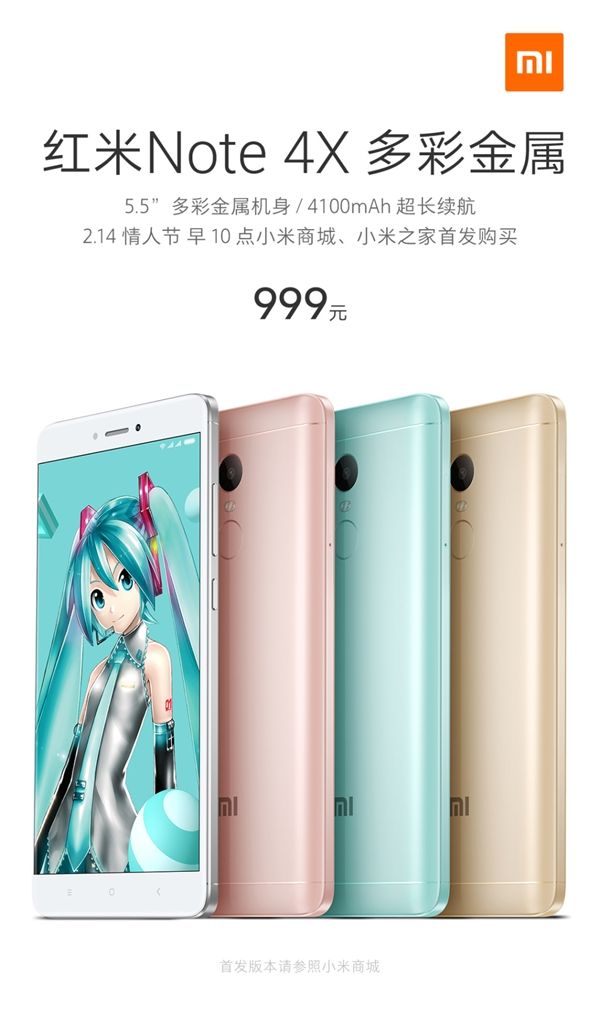 As extras it'll bring a customized mobile power bank, protective case and Hatsune content to download. The core specs of the device are shared by both versions. I'm talking about a Qualcomm Snapdragon 625 processor, a 5.5 inch Full HD screen, a 4100 mAh battery and dual SIM dual standby support. 5 color versions are available, but for starters only the gold and gray ones go for sale.
There's also GPS, Bluetooth 4.2, infrared, a 2.5D glass panel upfront and a 13 megapixel main camera.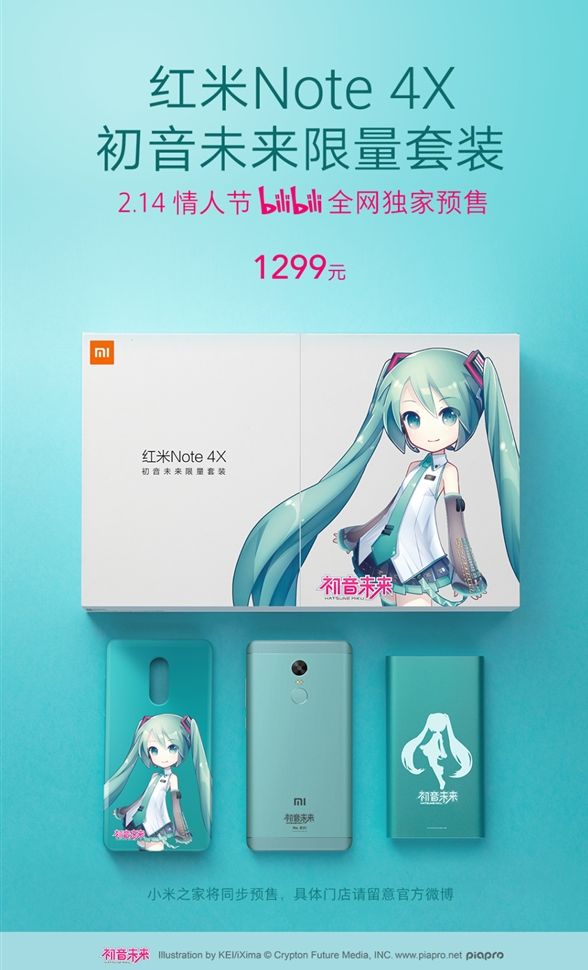 via playfuldroid