Xiaomi Mi4 will be the next flaghsip of the well-known chinese company Xiaomi that recently managed to release on the market their first tablet called Xiaomi Mi Pad. Now, thanks to a post from Xiaomi's CEO Lei Jun, we have the confirmation that Mi4 will have a brushed aluminium case.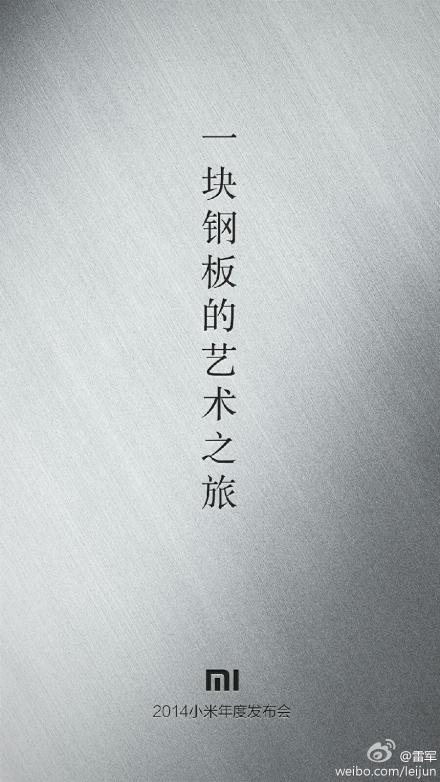 This teaser image was posted by Lei Jun on its personal Weibo page that can be found right here. Xiaomi Mi4 will have a 5.5-inch Full HD display, a quad-core Qualcomm Snapdragon 801 processor, 2 GB of RAM, a 16-megapixel main camera and 4G LTE connectivity.
As we find out a few moments ago, Xiaomi Mi4 will have a $322 pricetag once arrived on the market. We still have to wait and see how the overall design and specs list will look like on July 22.
via: weibo.com