A few moments ago through our follower Priyash Maini who informed us about a new leak, we get to know that the Indian company Xolo prepares the launch of a new smartphone device called Xolo X900S Plus. As you can tell by its name, this new Xolo device is an upgraded version of the standard Xolo X900S.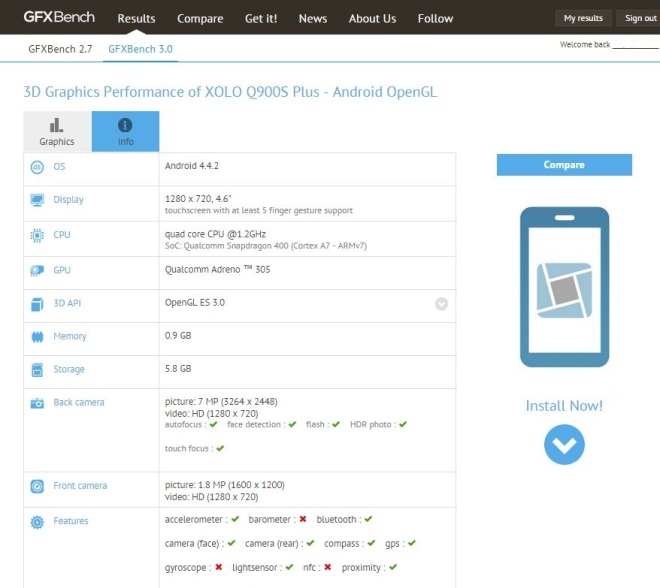 Among the specs that have been revealed by GFXBench we have a 4.6-inch IPS display with a 1.280 x 720 pixel resolution, a quad-core Qualcomm Snapdragon 400 processor clocked at 1.2 GHz, 1 GB of RAM, 8 GB space of internal storage, a microSD card slot up to 32 GB, a 8-megapixel rear camera with autofocus and LED flash, and a 1.8-megapixel HD front-facing camera.
Other specs include a single-SIM card slot, an Adreno 305 GPU, an Accelerometer, compass, a light sensor and a proximity sensor too. How does these specs sound for you?
via: techgadgetz.com