If LG Electronics innovated the regular mobile device by placing the volume and power buttons on the back of it, then you must see what China prepares for us. Recently, a new company called Manta released a teaser for their first smartphone that is quoted as coming from tomorrow, mostly because comes without physical buttons.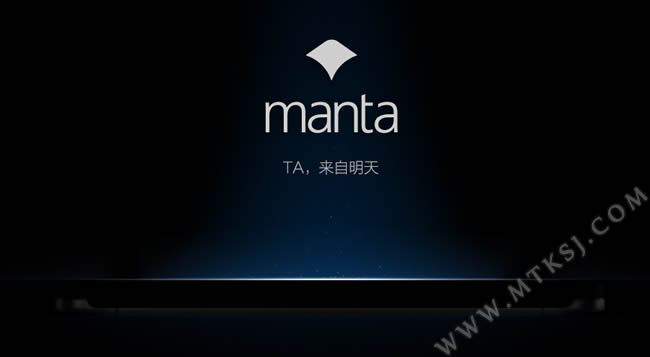 This new device is not equipped with standard volume and power buttons, so we're expecting that the producer to offer another alternative based on touch-controls, like the technology found on Oppo N1 that allows users to scroll in the browser by using their thumb on the rear side of the phone where we have a touch panel integrated. Below you can see a couple of renders with the phone.
We also get to know that the Manta X7 arrives with an innovative tracking technology that makes the dial-pad or other applications to be displayed in the proximity of your thumb so we can use it more easier even if we have a big screen. Another thing revealed by the Chinese press is the fact that the Manta X7 will offer the MO7os custom interface.
via: mtkjs.com