Today, the Japanese producer Megahouse announced the launch of a new smartphone device designed for teenagers, more precisely one called Fairisia. This new phone will arrive with pretty good specs and the main audience for it is girls between 10 to 13-year old that are just enter in the smart area of phones.
Fairisia offers a 5-inch display with a WVGA resolution, a dual-core MediaTek MT6572 Cortex-A7 processor clocked at 1.0 GHz, 512 MB of RAM memory, and 4 GB space of internal storage. Also, this device comes with a dedicated camera app, a chat application and Android 4.2 JellyBean preinstalled.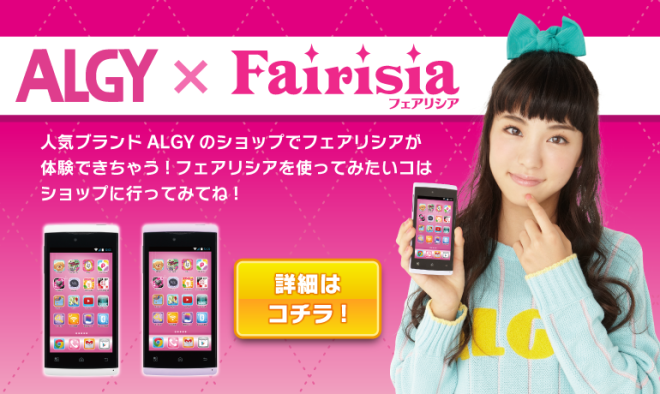 This new phone will arrive just in time for the holiday vacation, being priced at  $195. As can see, we're dealing with a kids-phone, so these specs should be enough for our little teen in the familiy.
via: k-tai.impress.co.jp