How much security is too much on a phone? Something like having an iris scanner, face unlock and fingerprint scanner together, right? Well, the Galaxy Note 8 has all of them, but you can do much better than that. The 360 N6 Pro handset apparently has two fingerprint scanners.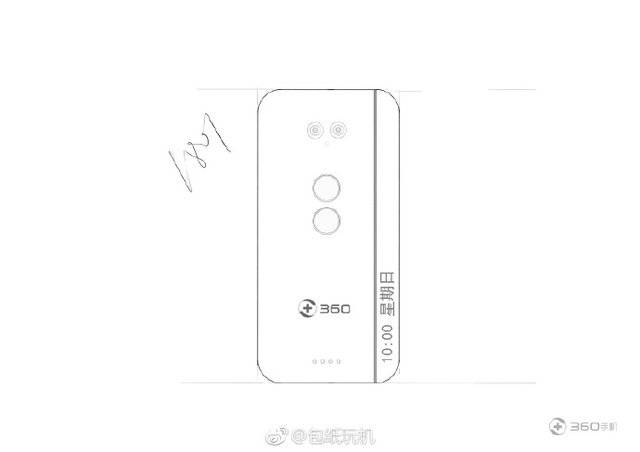 Security firm 360 is apparently making such a device, that has just leaked on the interwebs. The handset is not just a prototype or concept, as it's supposed to be launched in Beijing soon. 360 is actually a phone maker too, not just a security firm, but they don't have too much international exposure. The new device's facade is odd to say the least, with an extra area that seems meant for yet another fingerprint scanner upfront and a cutout resembling the Face ID one a bit.
In spite of having narrow bezels, the 360 N6 Pro still leaves room for a front camera, apparently a dual front camera and its earpiece. There are actually two design proposals for the back of the phone, one with a dual camera and dual fingerprint scanner, as well as what appears to be a secondary screen oriented in landscape. That one would show notifications, weather and other details.
The second design is shown below, revealing a single back camera and also a keyboard and screen somehow, in the YotaPhone kind of approach. Everything will be revealed on November 28th, so stay tuned.
via Gizchina