Chinese company TCL is preparing a brand new smartphone under the Alcatel branding, dubbed One Touch Star. This is a lower end smartphone with a not so affordable price, that will debut at Mobile World Congress 2013, starting at the end of next week.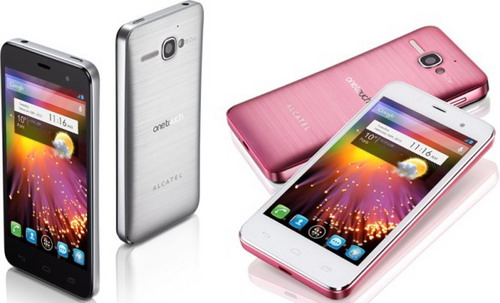 This is a dual core 1 GHz handset with Android 4.1 Jelly Bean on board and packing a 4 inch touchscreen with a resolution of 800 x 480 pixels. It also has a 5 MP camera at the back, a VGA front camera, 512 MB of RAM and 4 GB of storage, as well as Bluetooth 4.0. There's WiFi on board, obviously, a microSD card slot and a 1500 mAh battery. The handset is expected to cost around $315, which is very high for a phone clearly not impressive specs wise.
You're better off with a new LG Optimus L II series, probably $100 cheaper or so. We also know that the Alcatel One Touch Star will come in two versions: single SIM and dual SIM. The pink hue of the phone is interesting,  especially with Valentine's Day coming tomorrow.