The total shipments of Amazon's Fire phones are expected to reach around 2-3 million units by the year end in 2014, claims Digitimes. This means the handset won't have a huge impact on the entire smartphone market this year, since such figures don't exactly matter next to the rivals' performance.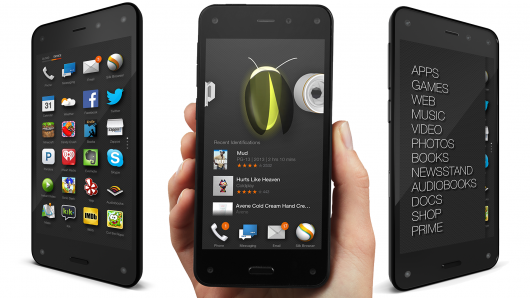 Announced yesterday, the Amazon Fire Phone is a 4.7 inch IPS handset with a Snapdragon 800 quad core 2.2 GHz processor and 2 GB of RAM. It also has a 13 megapixel camera, Dolby Digital Plus technology and the 64 GB version goes for $749 unlocked, while the 32 GB one is $649. On AT&T with 2 year contract prices go down to $299 and $199. The information mentioned above comes from the Taiwanese handset supply chain, by the way.
The Fire Phone will probably be unable to replicate the success of the Amazon tablets, especially since its initial sales will be limited to the US market and the pricing doesn't seem too aggressive. The selling point here is clearly the 3D interface and all cool features that come with it, but only time will tell if the public finds that appealing.
Via Digitimes