Ladies and gentleman, the Apple Tablet is very much real and it's called the iPad. We've got the first shots of the device, coming straight from San Francisco and the loving hands of Steve Jobs. Here's the long awaited device: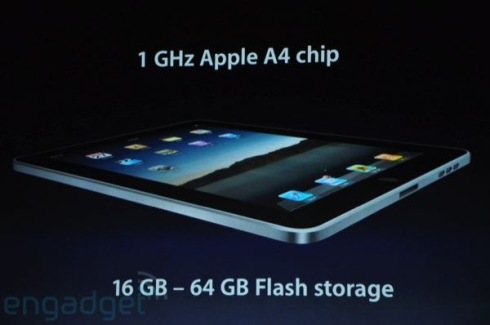 The Apple iPad packs a 9.7 inch capacitive multitouch display, 16, 32 or 64GB of internal memory and a battery that should provide it with 10 hours of functioning. The device will also last a month in standby mode and the whole package weighs just 1.5 pounds. As far as the screen is concerned, this is an IPS LCD display and beneath the case of the iPad you'll also find a custom 1 GHz Apple A4 processor.
There's also a 30 pin dock connector on board, support for Bluetooth, WiFi, an accelerometer and a compass. No trace of 3G just yet, nor of the carrier and pricing. Fullscreen mode is supported and yes, the iPad does run iPhone apps, in case you're wondering. NFS Shift runs great on it, the device handles Google Maps perfectly and even YouTube HD.
We'll be back later with more details!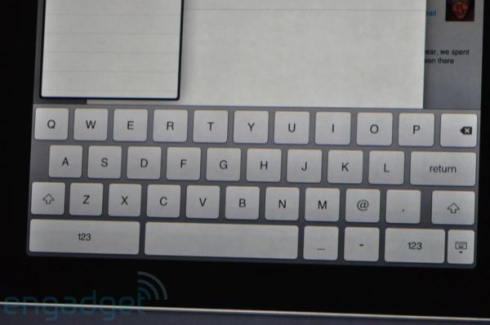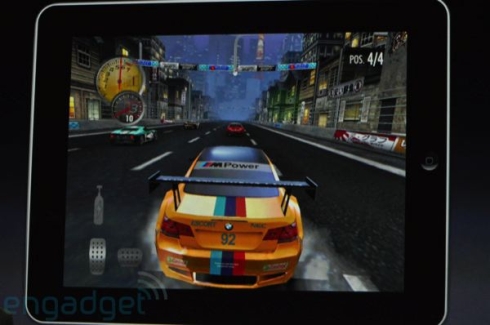 [via Engadget]