If you've been dying to see what the inside of the secret Apple testing lab looks like, a couple of journalists solved this problem, taking photos of the facility. We're surprised that Apple allowed this, considering their previous problem with the leaked iPhone 4 prototype and all…
As you can see, there's not much to spot, aside from covered prototypes, iMacs and dummy heads used for cellphone signal testing. Perhaps more work could be done on those reception testing mechanisms, in order to avoid problems like the ones on iPhone 4. Would you work in a lab like this?
And finally, you get more on this story from the original source.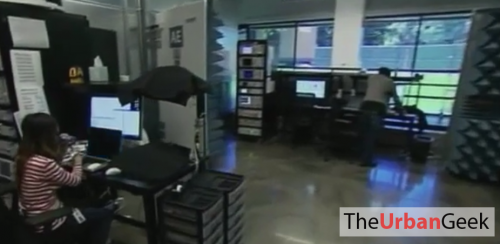 [via theurbangeek]