The ASUS ZenFone 2 took the world by surprise, since the handset included 4 GB of RAM on board, in its highest end version. Now the product debuted in Beijing, during a special event, that's pictured below.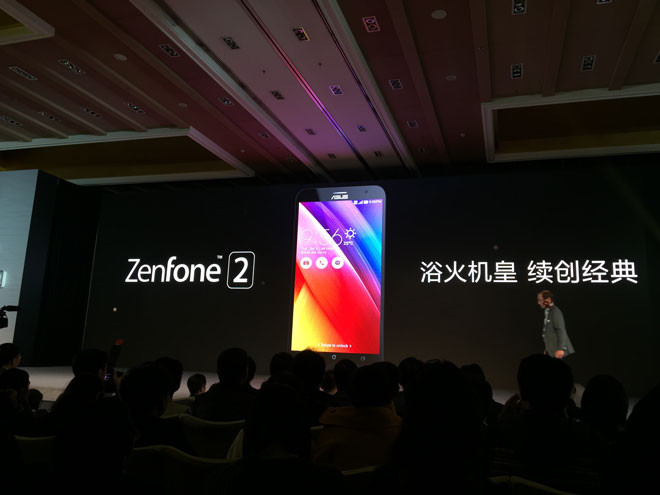 The conference highlighted some of the features of the smartphone, as well as its local price. We've learned that the highest specced version of the unit comes with dual channel 4 GB of DDR3 RAM, a 64 bit processor and Android 5.0. The bezels are 3.9 mm narrow and apparently there are two design approaches here, for the back of the case: Transfusion Series and Illusion.
Basically, it's colourful cases and very unusual textures, like lizard scale-style or dots. There was a special Flip Cover also mentioned, as well as the SonicMaster acoustics and the powerful choice of a 64 bit Intel Atom Z3560 1.8 GHz processor, or the Z3580, clocked at 2.3 GHZ. You can buy the phone with 2 or 4 GB of RAM and it packs a 5.5 inch Full HD screen, a 13 MP back camera and a front 5 MP shooter.
Fast charging is also supported and prices in China start off at $322.
via igeek.com.cn