We're being invaded, as we speak by AT&T future launches, most of them handsets branded LG and Samsung. The latter has no less than 6 new devices to show off: Samsung S6700 C5510, Pivot, Fluxus, Pilar and Scotney.
Fluxus, Pilar and Scotney are only codenames for now and it seems that the first of them, Fluxus is a dual-band HSDPA slider, with a design similar to the one of Tocco Ultra Edition. We also learn that this device is a non-touchscreen WQVGA handset with a 2 megapixel camera and no trace of the TouchWiz UI.
Samsung Scotney is a lower-end phone with similar specs, but it downgrades the WQVGA display to a 220 x 176 one. Moving on to Samsung SGH-A247 Pilar, this is a low end slider, supporting only EDGE connectivity and packing a VGA cam. Expect this phone to hit the market soon, while Fluxus and Scotney should be launched this Fall.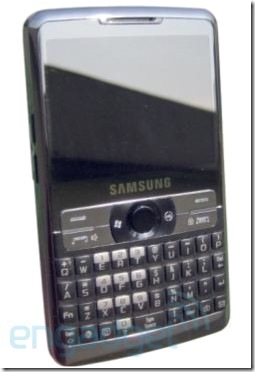 Samsung Pivot stays on the Windows Mobile side of things, as it's a front facing QWERTY Windows Mobile 6.1 Professional smartphone, packing a landscape QVGA 2.6 inch display. This is a successor of the Blackjack phones and it features 4GB of ROM, a 3 megapixel camera and… some even say 2GB of RAM, which is sci-fi, if you ask me.
Last on the list are two mid-end sliders, that will go on sale this summer: Samsung S6700 and C5510. S6700 looks like the S7350 model and it comes with a TFT non-touchscreen display, supporting a 240 x 400 pixels resolution and featuring quad band GSM connectivity, FM radio with RDS, HSDPA, a 3.2 megapixel camera and 120 MB of internal memory.
Samsung CC510 is also a mid end phone, with 512MB of internal memory, quad band GSM connectivity, a 2.2 inch QVGA display, FM radio and a music player.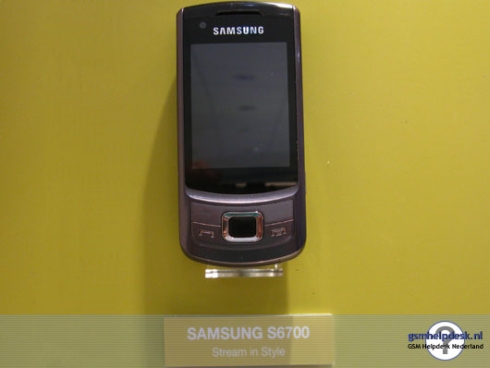 [via Engadget Mobile, Unwired View and Wmpoweruser]